Posted by Up with People on January 31, 2020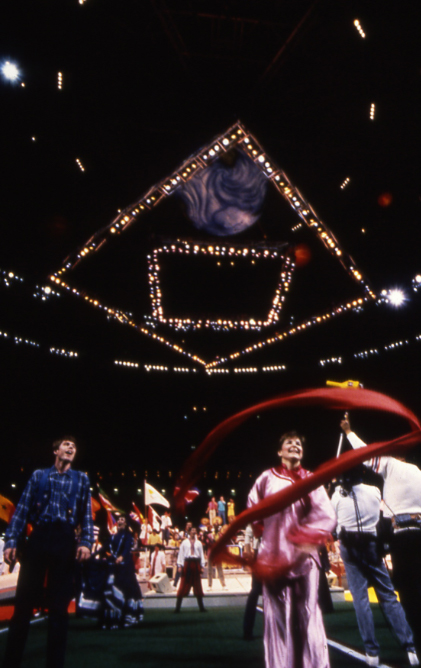 As Super Bowl LIV quickly approaches, Up with People takes a look back to reflect on the time when Up with People paved the way for the biggest shift in Super Bowl halftime show history. Having performed five Super Bowls, many of our alumni during this time of year begin to reminisce on their own time performing in the halftime show, including Up with People President & CEO, Vernon C. Grigg III.
Before Up with People, the Super Bowl halftime show consisted primarily of marching band performances. At Super Bowl X, Up with People literally changed the game with hundreds of international men and women using an on-field stage for the first time in Super Bowl history to perform songs about peace, equality, and civility to send a positive message out into the world.
Between 1976 and 1986, Up with People was the headline act at Super Bowls X, XIV, XVI, and XX. We have more Super Bowl halftime appearances than any other act, including the pregame performance at the 1991 game. 
ESPN reporter, Doug Williams, wrote an article on Up with People's history in the Super Bowl and the impact it has made over the course of Super Bowl history.
Below is the half-time show from Super Bowl XVI in 1982 with music performed by Up with People cast members. DIana Ross took the stage singing the National Anthem to kick off the game between the San Francisco 49ers and Cincinnati Bengals at the Silverdome in Pontiac, Michigan.
38 years later, and the 49ers are back at this year's Super Bowl playing the Kansas City Chiefs. 
Even though Up with People may not be returning to perform at the halftime show in the Super Bowl, our organization continues to tour around the world with hundreds of international students from 15+ countries spreading our mission of hope and volunteering in communities worldwide.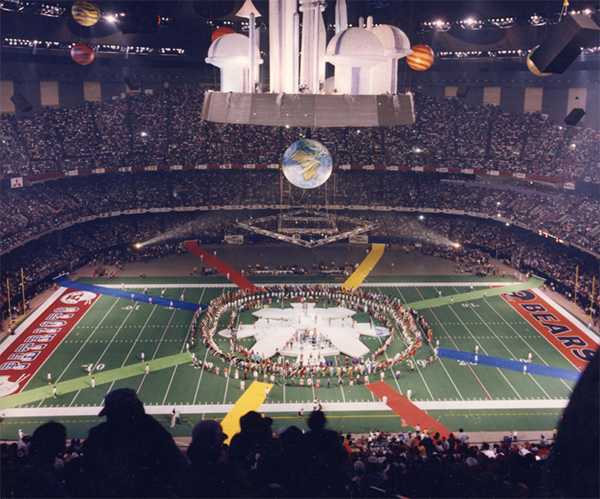 "No more hate no more violence
We have strength together
And we won't be silent
We are one love, together we're strong."

Stronger Together © Up with People
Topics:
Up with People News
Up with People is a global education organization which aims to bring the world together through service and music. The unique combination of international travel, service learning, leadership development and performing arts offers young adults an unparalleled study abroad experience and a pathway to make a difference in the world, one community at a time. Click here to learn more about the internationally acclaimed program, Up with People.
Comment On this Blog Below: