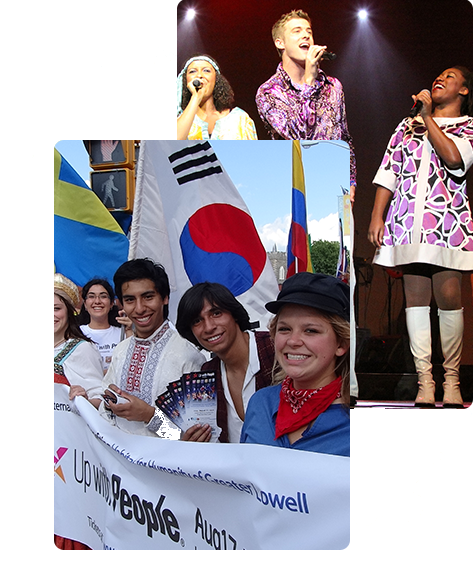 Up with People was founded in 1968 to harness the energy of youth, to amplify their voices, and to build bridges of understanding.
With a legacy of over five decades, we have had many significant accomplishments, reaching 1.1 billion people with our common message of peace, dignity, and equality for all.
We are building a community of changemakers through empowering youth to lead dialogue, exchange ideas, and act on social challenges that affect them. We prepare youth to succeed as global citizens, employees, entrepreneurs, and changemakers.
Up with People's enriching educational programs blended with performance, dialogue, and travel, focuses on youth-to-youth engagement in schools, communities, and local organizations. In fact, in the last five years our programs have impacted more than 300,000 young people worldwide!
Creating a Community of Changemakers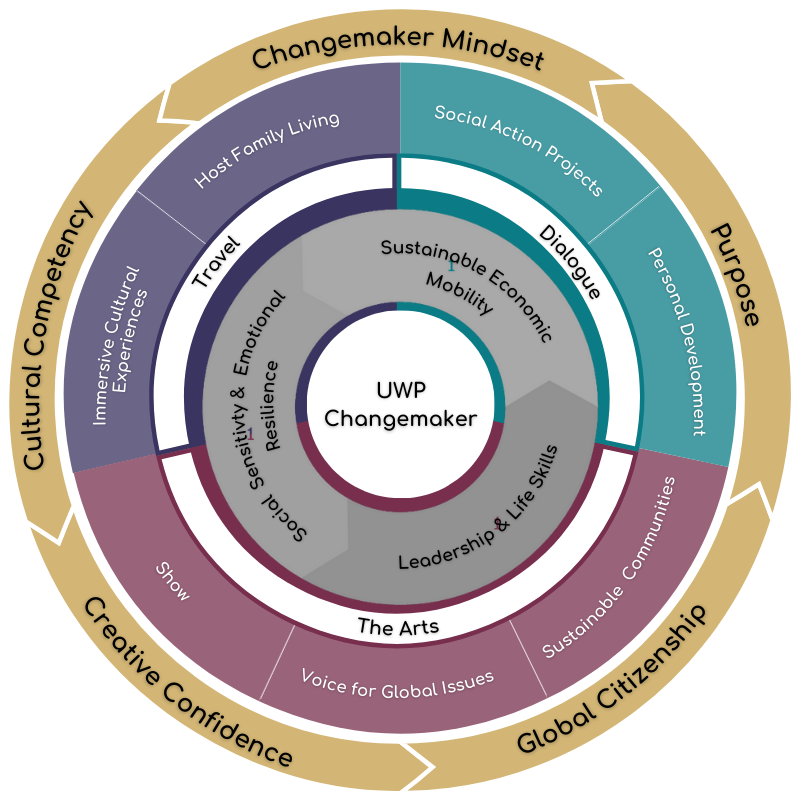 Up with People empowers youth to be global citizens with cultural competency, creative confidence and purpose.
Our programs engage youth in an experiential educational curriculum, offer immersive cultural experiences, build understanding and connections through dialogue and service in communities.
Youth perform shows with a common Voice, for a better world, inspiring joy and hope in communities.
Youth become changemakers through designing and implementing social action projects. They are mentored to be a positive Voice for equality and dignity.
Up with People's program equips youth with communication skills, cultural awareness, and lifelong connections to emerge as global leaders.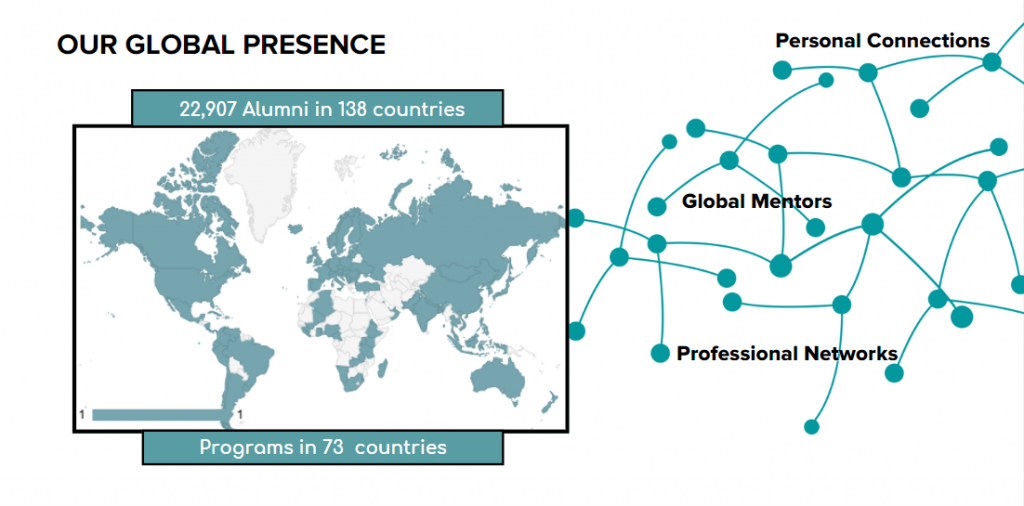 ---
OUR Global impact