Posted by Up with People on March 27, 2019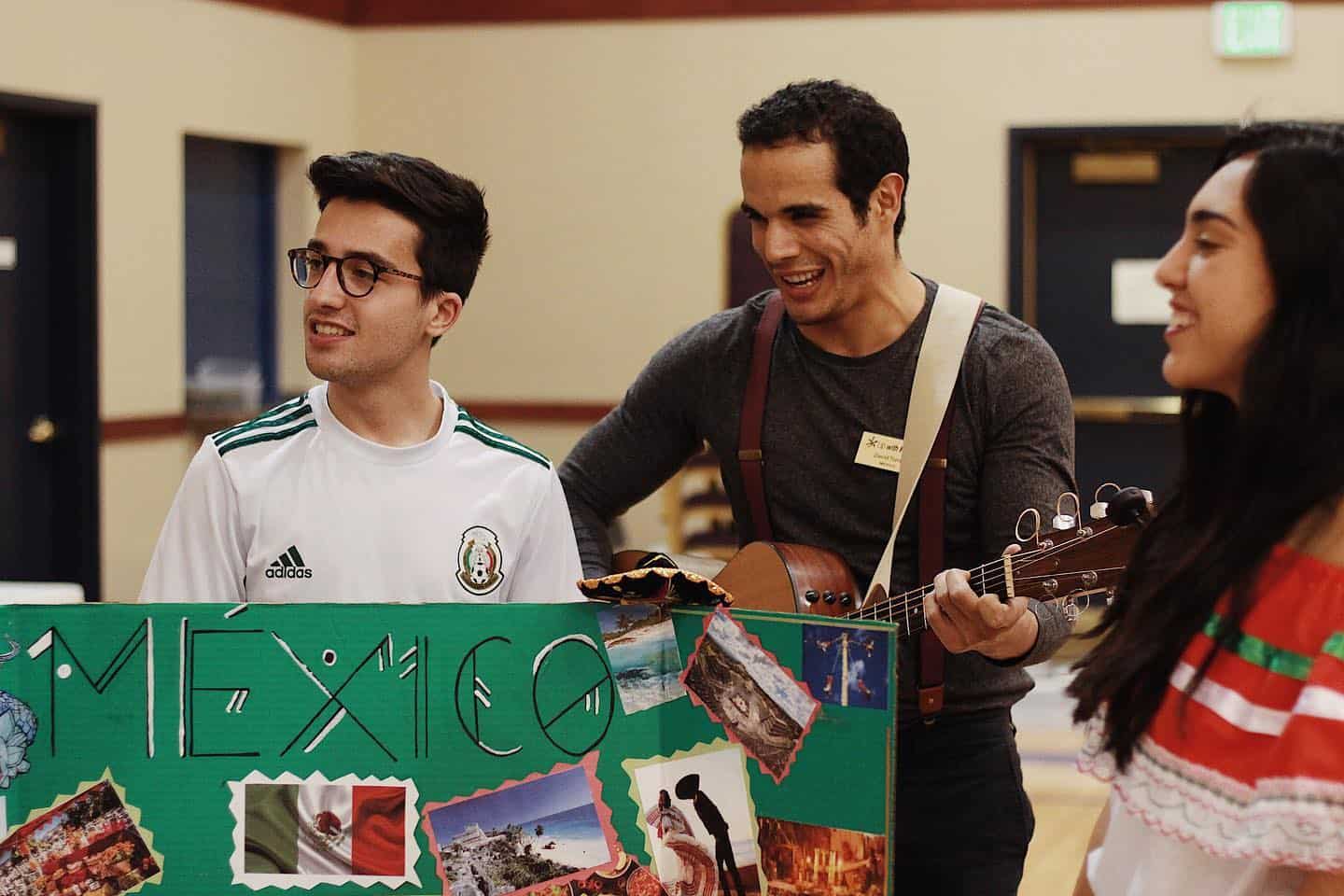 For many Up with People cast members, joining our international tour is their very first time traveling outside of their home country. This means experiencing cultural shock is an inevitable part of their journey. While it may sound like a lot to handle, culture shock is actually an incredible experience someone can have throughout their international travels.
Culture shock is defined as "the feeling of disorientation experienced by someone who is suddenly subjected to an unfamiliar culture, way of life, or set of attitudes." So how can something that sounds so daunting be so good for you? We'll give you a first hand example from our cast on the road.
Up with People on tour is getting ready to enter a new country — Mexico! Throughout the tour, cast members stay with host families which allows each person to truly immerse themselves in the culture of the city or country they are visiting. For many, it is their very first time entering Mexico which means a new language, new food and a new way of life.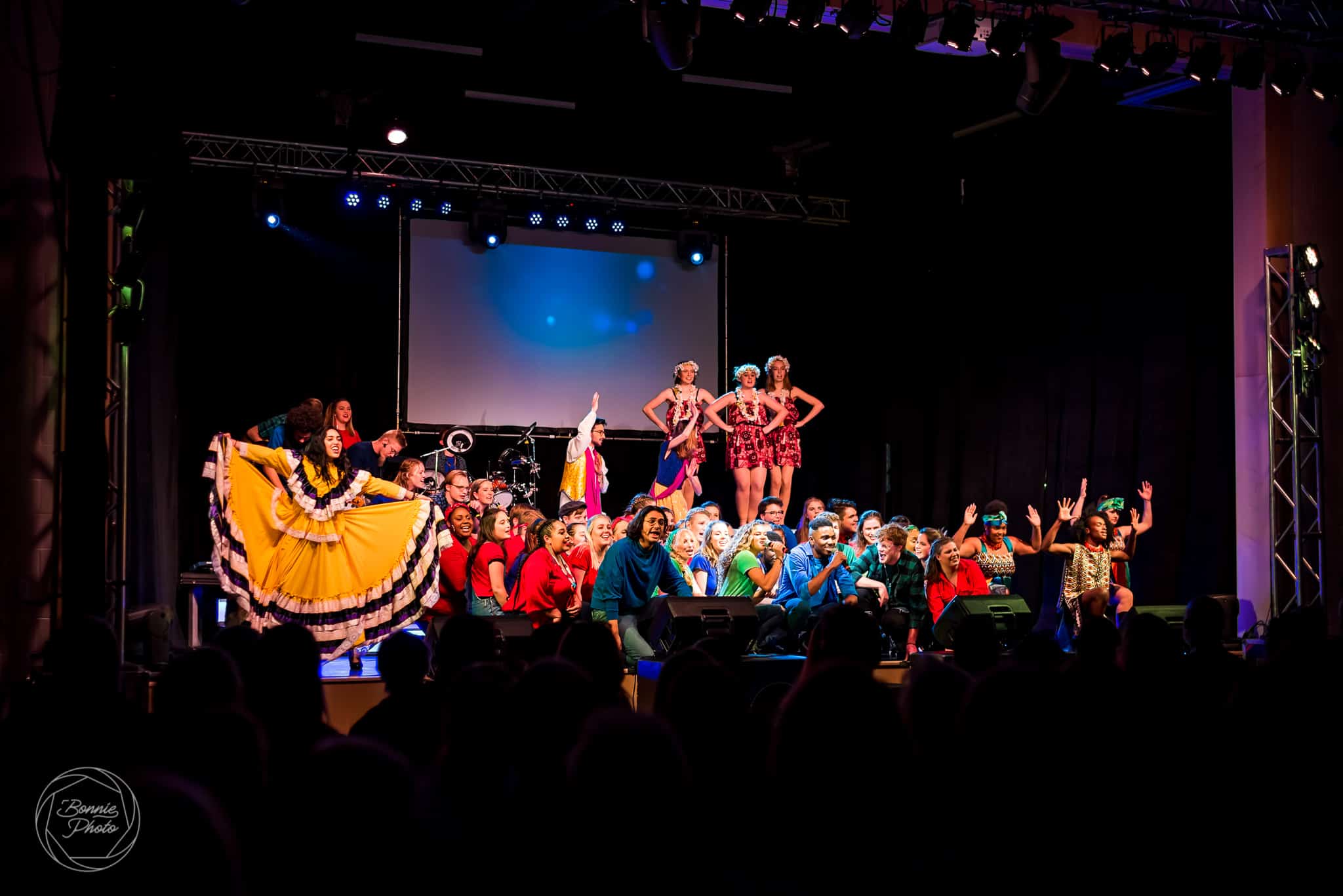 "I'm excited to be immersed in the rich culture and history of Mexico," said Mitch, a cast member in Up with People from Australia. "To experience the people, architecture and food will be very surreal for me. I am very glad to have given this unique and special opportunity through the Up with People program."
Benefits of Experiencing Culture Shock
Personal Growth:

The ability to step outside of your comfort zone will push you to become more adaptable to different situations, become a well rounded

global citizen

, and feel more accomplished by achieving goals that may have previously seemed impossible while escalating your confidence.

Learn New Languages

: By immersing yourself in a new culture where your native language is not the primary language of the country you are touring, you'll challenge yourself to engage your brain into learning something new and make yourself more diverse as an individual.

Expand Your Network:

One of the best parts about traveling and turning culture shock into a positive experience is the ability to make new friends from all over the world, which can create some of the strongest bonds you'll have in your life.

Learn Valuable Lessons:

One of the most important lessons that culture shock can teach you is that our world is a small place and despite our differences, we are all interconnected and rely on one another to create a more compassionate and unified world.
So, what can you or the cast expect when they arrive in Mexico for the first time? Here are some helpful tips for your next trip down south.
Tips for First Time Travelers to Mexico
Pesos are the official currency of the country.

While in many tourist places you can pay in U.S. dollars, it's important to have pesos on you at all times as some local vendors or means of transportation only accept pesos.

There is food everywhere.

Food is available on every corner, but also be wary. Your stomach may not have adapted to the water the food is cooked in, or the types of food that is available.

Try to drink bottled water.

Just like food, your body may not be used to the water that is provided in Mexico and many places do not provide filters.

Beware of the spice!

If you are into spicy foods, this is place for you. Make sure to also be aware that your definition of spicy is certainly not the same as theirs.

Está muy picante!

They take their breakfast seriously.

No joke, breakfast is always an elaborate part of their day and they may offer you meals like enchiladas to kick off your Tuesday morning.

Try to speak the language.

Learning a new language is always about engaging with the people around you. And don't worry, people in Mexico are warm and welcoming. They will be happy that you want to try and learn their language!

Get your haggle on.

There are certain places within Mexico that have fixed prices, however in smaller mercados, bargaining is an acceptable part of the shopping process. It can also be really fun!

Speaking of mercados…

Visit the local markets instead of always eating out at restaurants in the big cities. You'll find locals selling traditional food, souvenirs and more at a much lower cost. Plus, it's all a part of the experience.

Tipping exists in Mexico.

While some countries include the tip within their meal or don't customarily accept tips, it is common in Mexico to provide a 10%-15% tip for meals, drivers, and tour operators.

Know your transportation options ahead of time.

Depending on what region of the country you are in, you may have to rely heavily on different types of transportation that you may not be used to. TripSavy offers a list of different

transportation options available in Mexico

.
Getting excited for your next trip to Mexico? Being prepared ahead of time from your arrival will help ease you into the initial culture shock you may experience. Do your best to remove the fear, and enjoy the experience of what it is like to immerse yourself into another culture and learn as much about a different way of living than your own. We all live in a bubble, but it's time we step outside and see the world in the many beautiful shades of colors that it is.
Veo un día un día de armonía
que viene entre la gente
y grandes y pequeños
con todos sus sueños
atravesando un puente.

El Puente © Up with People
Topics:
"On The Road"
Up with People is a global education organization which aims to bring the world together through service and music. The unique combination of international travel, service learning, leadership development and performing arts offers young adults an unparalleled study abroad experience and a pathway to make a difference in the world, one community at a time. Click here to learn more about the internationally acclaimed program, Up with People.
Comment On this Blog Below: