Posted by Up with People on February 6, 2019
The typical way to celebrate Valentine's Day in the United States includes giving gifts of candies in heart shaped boxes, flowers and perhaps a romantic dinner. Valentine's Day has been around since the year 496, thought to have originated from a Roman festival called Lupercalia that celebrated the beginning of spring. This ancient holiday means many different things around the world so why not ditch the typical celebrations and spice things up this year with some unique ways to show your loved ones you care.
Pay It Forward
Studies show that couples who volunteer together, stay together. Surprise your loved one with a day of volunteer work! Volunteering will leave you with a sense of wellbeing, gratitude and satisfaction. While you help out your community, watching your loved one be a good person is the most attractive thing we can think of!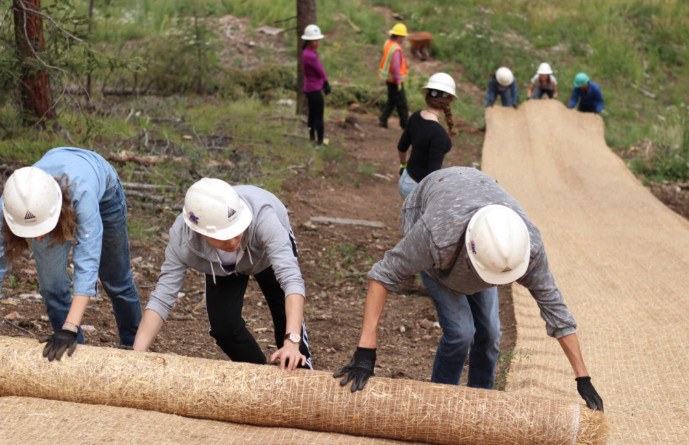 Celebrate Friends
On February 14 in Finland and Estonia, locals celebrate Friend's Day. This is a day for honoring both friends and significant others. The typical cards are still given out, but all those you love are celebrated including your single friends and family.
Give Something Homemade
In Wales locals don't celebrate St. Valentine, but instead Saint Dwynwen, the Welsh patron saint of lovers on January 25th. The typical gift is not cards, or candies, but a love spoon. Traditionally, Welsh men carved amazing wooden spoons as a way to show their appreciation for the women they loved. Imbedded in the wooden carvings were shapes and symbols signifying their love. For example, keys represent a man's heart and wheels represent support. It doesn't have to be a love spoon, but take the time to make your loved one something from the heart.
Scavenger Hunt
If you can't go explore the world together on an exotic trip, then get creative while exploring your own city. Take some time to put together a scavenger hunt for your loved one complete with creative challenges, photos, and prizes. Adventure is a powerful way to bring you and your loved one even closer.
Go To A Poetry Reading
Many local libraries and venues host poetry nights where you can check out love letters from some of your area's best writers. Nothing spells romance more than a romantic night of getting out of your comfort zone! If you both are feeling inspired, write something for each other after the show. While your new attempt at poetry may not be of Maya Angelou quality, at least you two will get a good laugh.
"Gotta go, gotta feel, need to know we're livin'

Gotta move, gotta dance, need to have that feeling

No matter what happens I won't be afraid to love

Won't be afraid to love"

Won't Be Afraid © Up with People
Topics:
"On The Road"
Up with People is a global education organization which aims to bring the world together through service and music. The unique combination of international travel, service learning, leadership development and performing arts offers young adults an unparalleled study abroad experience and a pathway to make a difference in the world, one community at a time. Click here to learn more about the internationally acclaimed program, Up with People.
Comment On this Blog Below: