Up! Up! With People. . .
You tap the notification on your phone screen that lights up in the darkroom.
It's 3:00am. Your flight to India leaves in three hours . . .
Kudos on getting ready for your globetrotting adventure! Here's how you nailed it:
1. Months Before Flight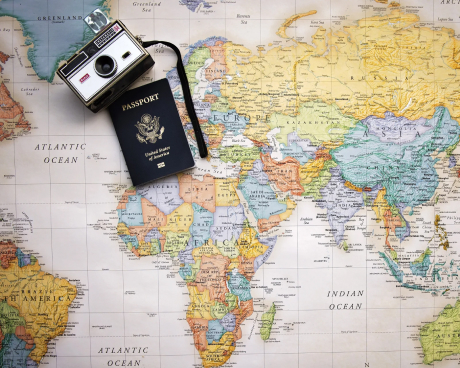 Jetting off to see the world for the first time as a young adult can be intimidating. The first thing you need is a passport! You used this website to apply for your first passport: https://travel.state.gov/content/travel/en/passports.html
Or you may remember flying with your parents on a family vacation to Cairo. Or maybe Jamaica? You remember that you needed a passport, so you shuffle through your dresser and pull it out. There you are—and uh oh… your passport expired two months ago! 
You will need an active passport to be able to travel and return home. Make sure you check the expiration date on your passport months in advance to ensure you're good to go. Depending on how you renew your passport, processing times can take up to 8-11 weeks!

Many countries require your passport to be valid for at least six months beyond your return date. For example, if you're coming back in January 2025 and your passport expires in April 2025, some countries may refuse entry.
Most countries expect you to have two to four empty pages in your passport. Without these pages, you might be denied entry. Make sure your passport has enough blank pages for visa stamps and entry/exit records.
To avoid travel hassles, check these requirements for each country you're visiting and renew your passport if necessary to meet these criteria. Planning ahead is key!
It is also important to make sure all the information on your passport is accurate and up to date, in case you need to request changes.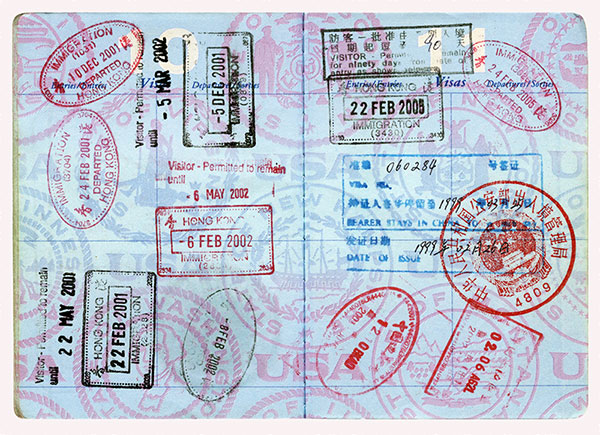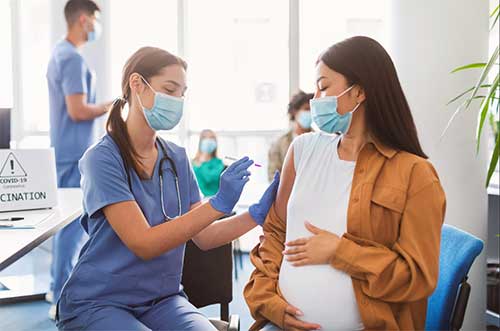 Speaking of up to date, you will also need to check your immunization records with your doctor or healthcare provider to be sure you have all the necessary immunizations. Next, you need to check with your doctor for any recommended vaccines for the country you're traveling to.
Finally, you'll want to check with your healthcare insurance to see if you will be covered in the country you'll be traveling to. If your insurance will not cover you abroad, you may want to research and purchase health insurance to cover expenses you may need.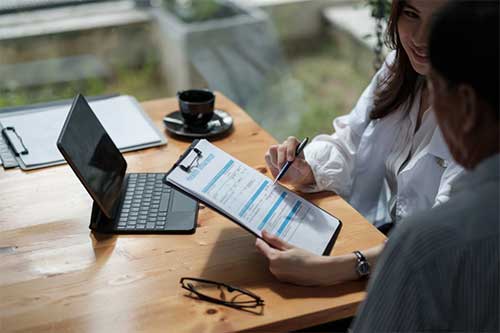 2. Weeks Before Flight
Make a packing list! Trust, you do NOT want to skip this step! Embrace your list-making skills and get to it**…
** If you are phone-savvy, check out these packing apps: PackPoint (iOS | Android), Packr (iOS), OneBag (iOS), PackTeo (Android), PackingPro (iOS).

The Essentials:

Adapter/Volt Converter – Be aware that your phone, laptop, and other electronic device chargers will need an adapter or converter for them to work properly! Research what kind of adapter/converter you will need for the country you are visiting.
Copies of important documents: Also, super important—be sure to photocopy your ID, passport, and health insurance. Leave them with a trusted family member or friend—that way, if you lose your luggage or any of your documents, having a photocopy on hand will help to expedite the process.
Money belt: The last thing you want to worry about is losing your cards, cash, and other important belongings. Money belts keep your stuff organized, within reach, and secure always. They also come in many different varieties these days!
Hand sanitizer: having a personal hand sanitizer will be a lifesaver. TSA allows passengers to carry up to 12 oz bottles of liquid hand sanitizer.
Bringing thoughtful tokens: Consider packing small, lightweight, regionally-specific gifts for the wonderful people you'll meet on your journey. These tokens of appreciation, like luggage stickers, patches, or a favorite recipe from your homeland, allow you to say "thank you" and share a piece of your culture. Don't forget some stationery for handwritten notes, a universally appreciated gesture to foster connections with people you encounter along the way!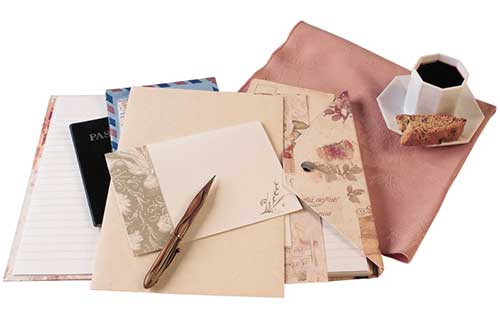 Overall, you will want to pack as light as possible—that is indeed the golden rule! There are travel cubes, or packing cubes, you can purchase to help you organize your clothing and reduce space in your suitcase. Travel cubes can also help you separate your worn/dirty clothes from your clean clothes. They can also be used to store your electronics, which can aid in easy removal when going through airport security.
Now that you've got your packing list all sorted out, you're now thinking about your most important item: your phone! To keep in touch with your travel group or contact home without paying hefty roaming charges, consider downloading messaging apps like WhatsApp. They work over Wi-Fi, which is often available in hotels and cafes, ensuring you stay connected without breaking the bank on international data fees. If you're worried about connectivity, adjust your phone plan before your trip to include international options or temporary data packages to stay connected as needed.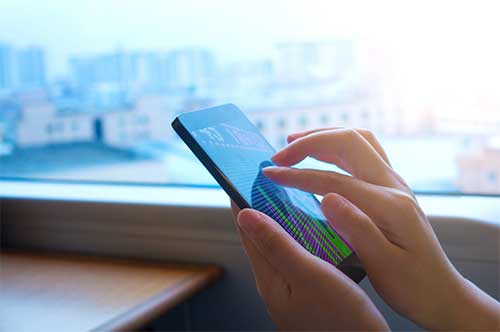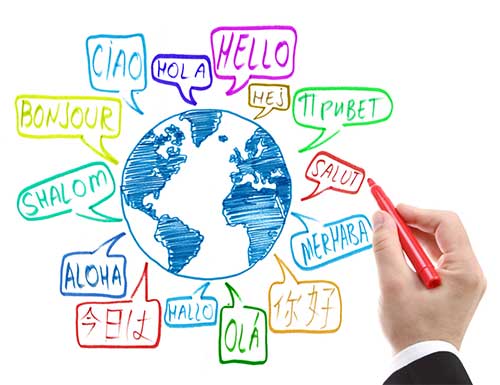 And speaking of communication. . . Take some time to learn basic phrases in the language of the country you are visiting—doing so will help you communicate with locals, ask for directions, order food, and contribute to your overall experience of the culture and people! Be sure to get Duolingo and Google Translate apps on your phone. Practicing and learning a few basic phrases will go a long way!

You should also look up the proper greeting for others in the country—whether it is a bow, a handshake, or other.
One more consideration—dressing appropriately: research local dress codes and customs, especially for religious sites. It is imperative to respect the culture of the places you are visiting, and you will be glad to have the experience!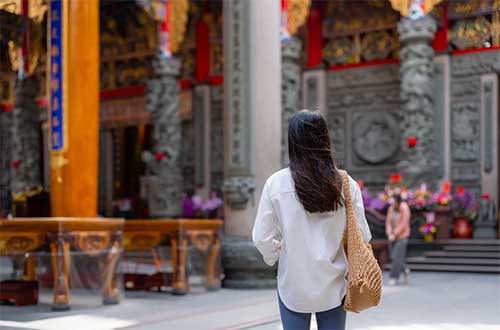 3. Days Away…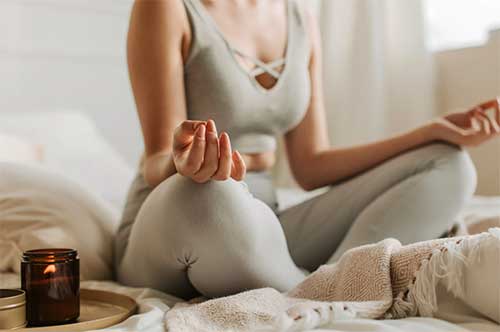 Take some time to breathe, stretch, and be present with yourself: you are about to endure staggered sleep, jet lag, and inevitably, some stress. This is to be expected. Some studies reveal that slowly changing your eating and sleeping routines can help you ease into jet lag!
What's the weather like? This part is exciting! Spend time looking up the weather forecasts for the dates of your arrival. Is there anything you should be prepared for? Be sure to set aside appropriate attire for the climate at your arrival!
Call your bank to let them know where you will be traveling and how long you will be there. Banks will place holds if there is an unexpected charge (i.e., in a foreign country) to your account, so just let your bank know and they will make a note on your account to prevent any potential holds.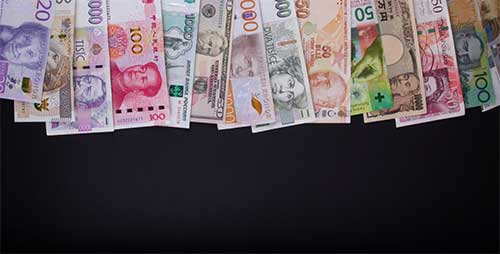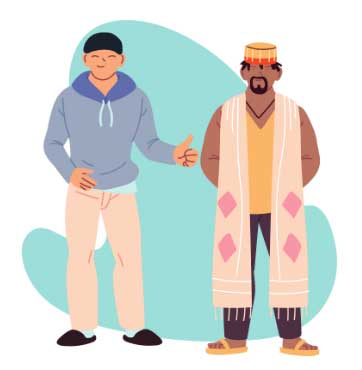 Research the culture and lifestyle of the country you are visiting. Familiarize yourself with local currency, etiquette, customs, holiday or religious observations, cuisine, laws, and travel logistics.
You take a deep breath. You feel ready for your journey! While you're there, be sure to stay alert and proceed with caution. Enjoy the local culture and cuisine and be sure to respect local customs and laws. Make sure you acquaint yourself with local transportation, such as streetcars, subways, buses, trolleys, and the like.
Remember to be flexible—while it is important to plan and have an itinerary, keep in mind that bumps in the road may occur. Maintaining a calm, present, and positive attitude will help you overcome potentially stressful moments.
After all, you remember why you decided to travel globally in the first place: to meet people, experience cultures, and spread positivity. Embrace the challenges, savor the experience, and you will return with memories to last a lifetime.