Posted by Up with People on March 13, 2019
Every year, hundreds of thousands of people around the world celebrate St. Patrick's Day on March 17 through different festivals and community activities in their home countries. No matter where you go, there are different traditions that follow suit. Originally, St. Patrick's Day was created by the Roman Catholic Church to celebrate the patron saint of Ireland, even though he originally was from Britain.
Are you planning to visit Europe during the St. Patrick's Day festivities? See where the best places are throughout Europe to dance, sing, laugh, and party in green!
Dublin, Ireland
The list would not be complete without a visit to Dublin, Ireland. The Emerald Isle literally turns into streets of green (and of course, Guiness). Live music resonates throughout the day and into the night. What better way to participate in this fun and eventful day than in the heart of the holiday? This year, the city is expected to bring in over 500,000 locals and travellers so make sure to book your accommodations ahead of time!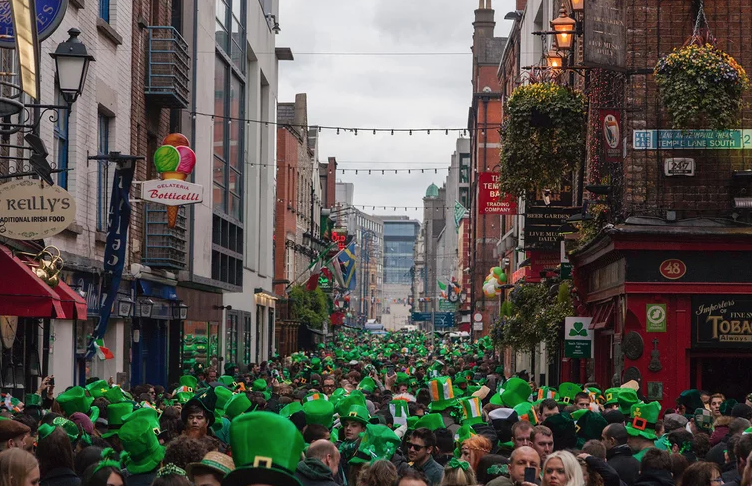 Glasgow, Scotland
Second on the list is definitely Scotland. Every city center throughout the country fills with comedy events, street parties, and people dressed from head to toe in green. Glasgow is known as the second home for the Irish, so this day holds a special place in their hearts as they celebrate the friendship between the two countries.
Copenhagen, Denmark
You're right. There isn't much relevance between Denmark and Ireland, or really any history of ties between the two. However, that doesn't stop the people of Copenhagen from celebrating in their own way. The most unique and popular tradition on St. Patrick's Day consists of a three-legged race that goes throughout the city's Irish pubs. The best part? It all goes to charity! Another reason why gap year participants in Up with People On Tour love to travel to Denmark.

Munich, Germany
A three day weekend is held throughout Munich to celebrate the St. Patrick's Day. The city wide event began in 1996 with a parade followed by an open festival throughout the city center. Expect traditional Irish music, dance, and beers throughout the town of Munich. Even though they aren't Irish, they sure love anything that holds tradition!
London, England
While it isn't acknowledged as a public holiday, London knows how to get down with the St. Paddy's celebration every year. A three day party begins with a parade in Central London and continues throughout some of London's most famous landmarks like comedy shows in Trafalgar Square or live music all the way down Whitehall. Every year has been an elaborate party in London and you can absolutely expect the same this year!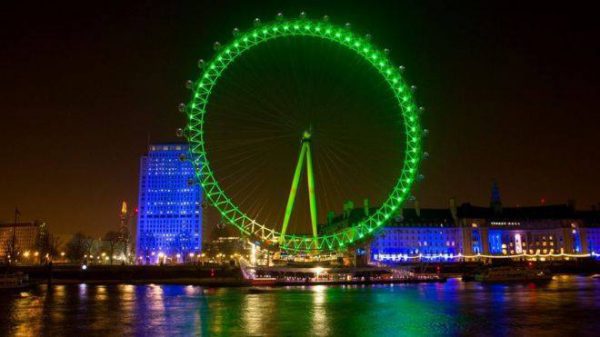 Padua, Italy
As we said before, St. Patrick's Day was originally a celebration of the patron saint himself. 85% of the Italian population practices Roman Catholicism which means this day is incredibly important to their religion and culture. The Italian-Irish festival is one of the largest celebrations in Europe attracting over 25,000 people each year. The best part is that the 'Festa Irlandese' is completely free! Enjoy a pint and pasta as you stroll throughout the historic city for a St. Patrick's Day festivity you'll never forget.
"Give the children back their childhood

Let the children run and play.

Don't make them fight your battles

They're the ones who always seem to pay."

Give The Children Back Their Childhood © Up with People
Topics:
"On The Road"
Up with People is a global education organization which aims to bring the world together through service and music. The unique combination of international travel, service learning, leadership development and performing arts offers young adults an unparalleled study abroad experience and a pathway to make a difference in the world, one community at a time. Click here to learn more about the internationally acclaimed program, Up with People.
Comment On this Blog Below: