Posted by Up with People on December 12, 2018
Leaving friends and family to set off on a gap year can take a tremendous amount of courage. Is it worth all of the planning and effort? What's the experience really like? As Up with People's semester wraps up in Denmark this week, we thought it would be a great idea to ask those who have just completed a gap year with Up with People what the experience is really like. Who better to explain what a gap year is really like than those who have gone before you!
Rodrigo from Mexico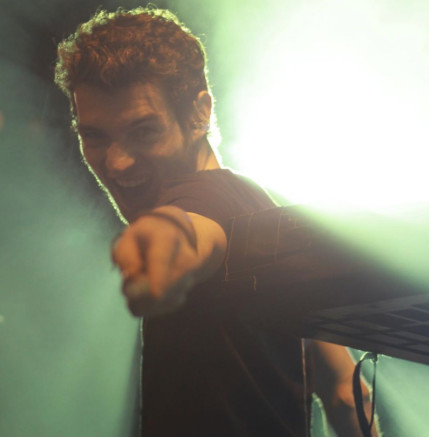 What was your gap year experience like?
"We had a great final show for Cast B 2018 on Thursday. It was a bittersweet moment for those who've done it for the past 6 months and even more so for those who have done it for a year.
Touring the world and playing for thousands sounds like a dream when you are a musician. It is awesome. I'm not going to lie, that adrenaline rush minutes before every show in a dark backstage getting ready to go on stage is a feeling that I wouldn't trade for anything. You can play hundreds of shows, but that feeling is always there. "Home is where the heart is…" is from Up with People's song 'Home'. I feel so lucky to be able to pour my heart and soul on every show, especially when behind the drums is what I call home.
With Up with People, I've had the chance to do things that I never considered possible. Most importantly, I've had the chance to encounter amazing people everyday, share ideas, get to know them, and understand worlds. For me that's magical, and being able to share my passion with them is just amazing. It makes me feel hopeful."
Justice from South Dakota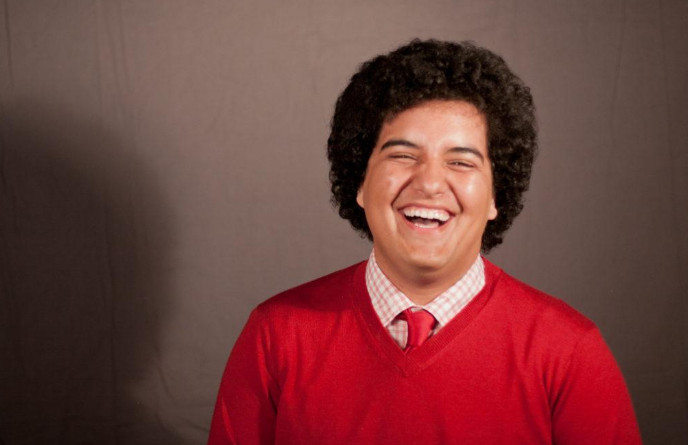 What did it feel like to arrive on the first day of your gap year?
"I was really sad leaving my family, but when I arrived in Denver, I felt a sense of peace. This is something I have been waiting to do for the past two years and the fact that the day had finally arrived was amazing.
I was the last person to arrive right after the shuttle had just left. I was hanging out with Rilee and Pauline. We turned out to be the last group to show up. We arrived, they handed me a hot dog, and sent me on my way with my host family.
I didn't have the chance of introducing myself to anyone other than my roommate. It was quite the crazy day, but I would love to do it all over again."
What was your favorite moment you've experienced during your travels?
"I loved getting my internship with the admissions team. I have learned so much through my internship already. I've learned how to be more confident in myself and how to present myself in front of a large group of people.
Not only can I be better myself, but I can also help others realize they have worth by letting them know that they have the talent to travel.
I love working with the assistants and giving them the motivation to step out of their comfort zone and mingle with people, which is so rewarding to me."
Celeste from Sweden
What was it like arriving on the first day?
"I was very nervous because I didn't know what to expect, but I was also very excited because it was instantly such a warm welcome from the staff members and everyone. It was a big moment for me to finally arrive because I had been preparing for so long."
What's been your favorite moment?
"For me, I think all the volunteer projects have been very powerful and have left such a big impact on me because we get to meet the people that we actually help. Getting to do what I love with the people I love is a very emotionally powerful moment because we get to instantly see how we help. The joy on their faces is something I never had before. Also, I really enjoy the times after the shows where we get to mingle with the audience and see the difference between when they first arrive, and how they look and feel when they're leaving."
What does it mean for you to be a part of this international cast?
"It's one of the most rewarding experiences I've had because we have friends now from all over the world from so many places that I've never visited before, and now very excited to visit. It's been such an eye opener to experience everyday life with people of different cultures. How they view the things we do and how sometimes misunderstandings happen since we're from so many different backgrounds and speak different languages. That learning experience is one of the most rewarding parts of the program."
What are you looking forward to contributing in when you return home?
"There are so many areas that I want to help in. especially with the refugee situation we have back home in Sweden. Leaving Up with People, I feel much more secure in myself in reaching out to people of different cultures who may not speak the same languages I do, but I have so much more knowledge now on what I can do to help despite all those obstacles. That's definitely an area I'm looking forward to getting more involved in… all the children who need to be more active that I feel like I can help with too."
"Home is where the

Heart is home is

Where we share our

Love is home is Home…"

Home © Up with People
Topics:
"On The Road"
Up with People is a global education organization which aims to bring the world together through service and music. The unique combination of international travel, service learning, leadership development and performing arts offers young adults an unparalleled study abroad experience and a pathway to make a difference in the world, one community at a time. Click here to learn more about the internationally acclaimed program, Up with People.
Comment On this Blog Below: