Posted by Up with People on March 20, 2019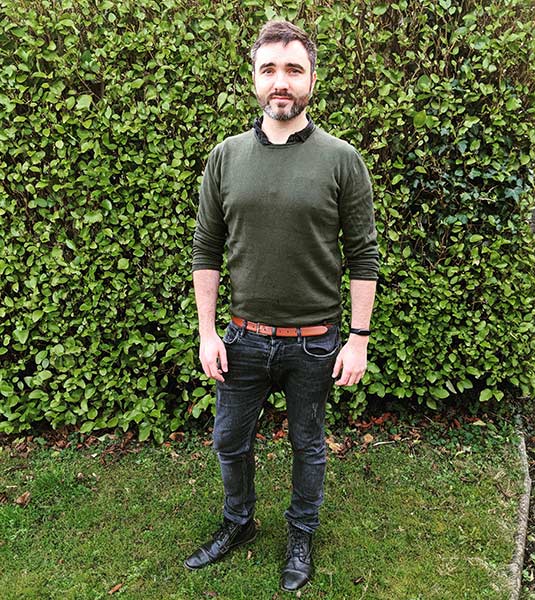 Up with People alumnus Ultan Courtney has worked diligently for over a decade to achieve his dream of working as a motion graphics artist in broadcast television and feature films. We are grateful to know that Up with People was a part of his journey during his time off to travel and grow as an individual. From the hills of Ireland to the Oscar-winning silver screen, learn more about Ultan and how his experience traveling in Up with People impacted his career in this month's "Where Are They Now?"
Where are you originally from?
I'm from Dublin in Ireland.
When did you travel in Up with People (UWP)? What was your role?
I travelled with UWP in the first half of 2008 and my main role was as a speaker on stage, reciting slam poetry for the show.
What is your current position now? What does that entail?
I work as a motion graphics artist for broadcast television and feature films.
I design and animate graphics for investigative journalism, create content graphics and rebrand television shows, and I occasionally work in Feature Film. Specifically, I worked on Sony's "Spider-man: Into The Spider-verse" where I animated user interface designs and in-screen graphics for the 3D sets, environments and for CG characters to interact with. This was a dream come true and took about 12 years to work towards.
Backstory:
Over 5 Years ago, in 2013 I was very fortunate to win a scholarship to study 3D, Visual Effects and Animation at Vancouver Film School. Going back to school prompted a fundamental change in my career after having worked for 8 years in broadcast and graduating from a Visual Communication Degree in Ireland. It was a long road! I have always been trying to amalgamate the two worlds of design and film into one career and I finally have.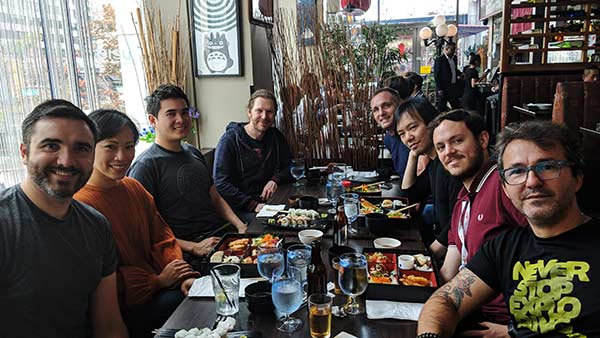 How did traveling with Up with People prepare you for this position?
Well, the visual effects industry is actually extremely international. Traveling with UWP opened up my knowledge of Mexico, Thailand and the United States. It deepened my comfort level and appreciation of working in multicultural environments. It also helped to introduce me to international teamwork dynamics and group communication skills with a common aspiration in mind.
How did Up with People impact your life both personally and professionally?
Personally, Up With People was very beneficial because it rounded my character to accommodate a greater view of the world. That's an important experience to travel and learn to integrate the values of others. It's a lot of responsibility representing your country while living with a host family, but massive social skills are learned adapting to life in new places over and over again.
What advice would you give our youth in pursuing their passion/career?
Find people online who do what you love, or possess an aspect of the type of responsibility you want to have in your life. Then learn what daily habits they employed to get to where they are. Read their books, (or books they recommend), watch their Youtube interviews, do online courses, and show up to conferences and ask them questions. This will provide you with a road map to success and embed you in the culture of the industry you want to enter. Many jobs in my field are increasingly insecure and the best professionals are motivated, independent, life-long learners who see the world as a worthy challenge of their skills – and never a tragic grind against the odds! That perspective shift is essential to ultimately finding a purposeful working environment.
The hardest jobs I have ever had were immediately after university/college because in that unique situation, you are often starting your career from scratch. Nobody prepares you for that reality! You need to recognize that a brand new and rewarding learning path must commence and be directed by you from that moment onwards. Learning does not end at 3rd level education – that's just the doorway!
Did you always know that this is what you wanted to do?
Originally I wanted to do psychology, and I do occasionally yearn for "the other road," like all people. I certainly do integrate it into my life whenever I can! But you have to pick your battle, and I am happy I chose an artistic discipline. I think university solidified for me that design, photography, visual effects and cinematography were always going to factor together for me in some way, shape or form. Motion graphics simply offered a distinctly flexible medium to create work that weaved between those worlds laterally with a heavy dollop of technical training. I especially enjoy the level of authorship and creative freedom this field offers me in addition to the massive reach of the audience who ultimately see it.
What was a favorite moment while traveling in Up with People?
In 2008, there was a mini mentorship program set up in UWP called "Greater Than Yourself"**. It was the most disarming thing in the world to have a staff member recognize that you were especially worth their attention to see how much better you could improve and refocus your life. I wished it went on longer, but I was very grateful to have been selected by a remarkable person named Scott Enebo, the Assistant Cast Manager at the time.
**The "Greater Than Yourself" Up with People projects are featured in Steve Farber's book: Greater Than Yourself: The Ultimate Lesson of True Leadership. Steve Farber is a former Up with People Board Member.
What would you tell someone who was considering traveling in Up with People?
I think if you need time away from a rut to regroup your focus and be given responsibility and travel with the purpose of helping people, than Up with People is a great idea. I recommend getting sponsorship, scholarships, and grants as it is also an expensive commitment.
What are the top 3 things you learned during your experience in Up with People?
I hope I learned to be more diplomatic! UWP focuses you to speak with the world watching, especially when you are surrounded with participants from so many different countries.

I became a lot more aware of my shortcomings and my strengths. It's good to learn your limits so you know where to set your efforts to grow next.

I definitely learned to be physically less self conscious, dancing and moving and performing in the streets. That was empowering!
How do you keep hope alive?
I think you have to choose to see it around you. Hope is real but it also requires focus and energy to recognize it and then maintain it. Luckily it's contagious!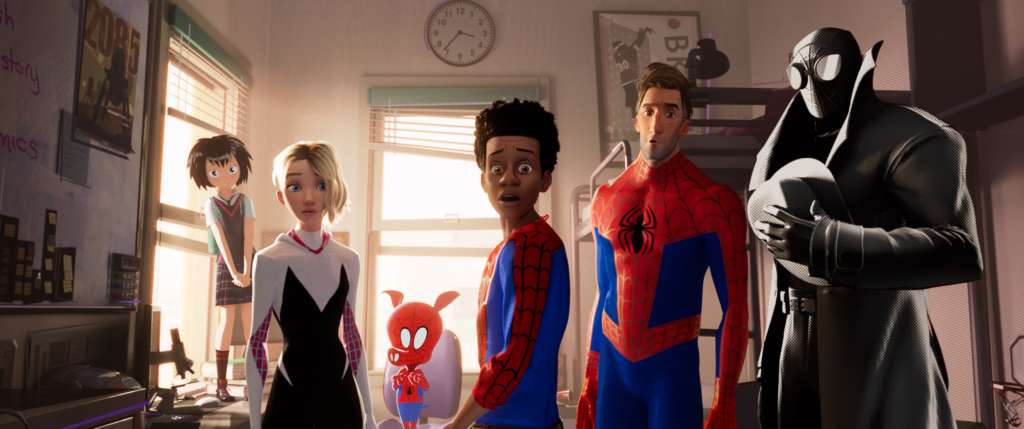 Power with a sister a brother

is stronger than power over each other.

Power With © Up with People
Topics:
Insider
Up with People is a global education organization which aims to bring the world together through service and music. The unique combination of international travel, service learning, leadership development and performing arts offers young adults an unparalleled study abroad experience and a pathway to make a difference in the world, one community at a time. Click here to learn more about the internationally acclaimed program, Up with People.
Comment On this Blog Below: