Posted by Up with People on March 7, 2017
The United Nations estimates that 20 percent of all international travelers, over 200 million people, are under the age of 30. Travel is the new most wanted gift under the tree. With millions of high school and college grads considering a gap year and over 300,000 American students planning to study abroad next year, it's easy to see why anything related to travel will turn you into a gift-giving champion. As this new wave of young people prepares for a much-anticipated adventure abroad and gift-giving season in full swing, consider the following list for that travel aspiring person on your list. Whether that gift is a thing, or an experience, the following list has something for every adventurous young traveler.
INTERNATIONAL POWER ADAPTOR
The ideal power adaptor is universal. Many travelers will visit multiple countries and will need multiple adaptors to keep their phones, cameras and laptops charged as they explore. The new wave of universal power adaptors can adjust to most plugs around the world. Simply search 'universal power adaptor' on your favorite online retail site.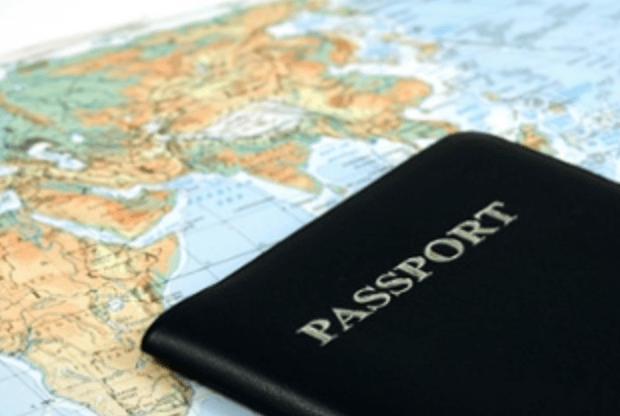 EARPLUGS
Many young travelers save money by staying in hostel rooms (or even staying with host families) that hold multiple sleepy people. Almost always at least one of those people will snore. The difference between a good night's sleep and extreme irritation can be an inexpensive stocking stuffer like earplugs!
PORTABLE CHARGER
These small and lightweight chargers can be a life saver on long-haul bus rides or camping trips abroad. They work by allowing you to charge devices via usb ports anywhere. When stranded in a strange place and your phone flashes 1% battery remaining this can be the ultimate lifesaver.
JOURNAL
Writing can be an important and sentimental gift that will allow the intrepid traveler to process the incredible experiences they will discover on the road. Among items that poll the highest with experienced travelers as most valuable years after a trip are journals. When culture shock hits sometimes a journal can be that emotional processing tool that keeps a person on the positive track of personal growth.
GAP YEAR OR SEMESTER EXPERIENCE ABROAD
Think about it. Is there any other gift that has the power to change your loved ones life more profoundly than a long-term trip abroad? One of the longest running and most respected gap year and semester abroad programs in the world is Up with People. This is a gift that offers improved academic performance, accelerated maturity and a new perspective. Learn more about program options (including academic credit) here.
MICROFIBER TOWEL
Lightweight, quick drying and easy to pack, microfiber towels are essential especially when the traveler plans to stay in hostels or camp. These towels are easy to find in camping stores and are very inexpensive. When every ounce counts while packing, ditch bulky towels for a microfiber option.
PASSPORT HOLDER (+ PASSPORT!)
This may seem obvious but think of the power of this gift to change a life. Pauline Frommer summed it up best when she said, "You can't have a narrow mind and a thick passport." For passport holders we like the unique options found on sites like Etsy.
FACIAL CLEANSING TOWELETTES
For those of us unable to afford first class airline tickets complete with showers and slippers, facial cleansing towelettes offer a way to clean that travel grime from your face after hours of international transport. This stocking stuffer allows your young traveler to freshen up before getting off the airplane and meeting up with say, a new host family abroad!
Topics:
Gap Year Abroad
,
Insider
,
Study Abroad
,
Volunteering Abroad
Up with People is a global education organization which aims to bring the world together through service and music. The unique combination of international travel, service learning, leadership development and performing arts offers young adults an unparalleled study abroad experience and a pathway to make a difference in the world, one community at a time. Click here to learn more about the internationally acclaimed program, Up with People.
Comment On this Blog Below: