Posted by Up with People on December 19, 2018
Decorating trees, exchanging gifts and stringing up holiday lights are all ways many celebrate the holiday season, but there are many other lesser known traditions around the world. No matter where you travel during December and January there's likely to be some sort of celebration that makes being away from home a little sweeter! So, take a break from school or work and experience some international traditions!

Hogmanay – Scotland
The skies light up with fireworks to mark the end of the year in Scotland during Hogmany. During this time, Scottish people practice something called "first-footing" where the first person to enter the home of a household on New Year's Day is seen as the bringer of good fortune for the coming year. The roots of Hogmanay are said to have started as the celebration of the winter solstice among the Norse. To ensure good luck for the house, the first foot should bring with them symbolic pieces of coal, shortbread, salt, black bun, and a wee dram of whisky! And while many are watching the ball drop in New York, the town of Stonehaven lights balls on fire and swings them around their heads while listening to the sounds of bagpipe bands.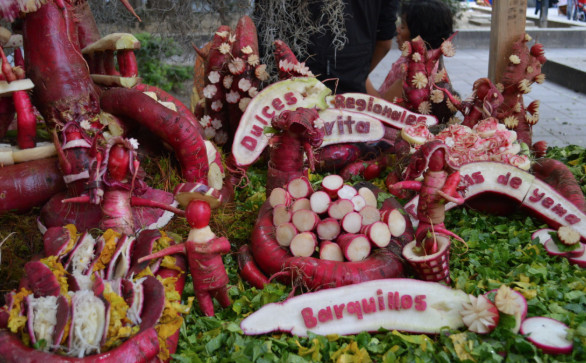 Night of the Radishes – Oaxaca, Mexico
Each year on December 23rd, radishes are carved up into shapes, sizes, and scenes to celebrate Christmas. Much like pumpkins are carved for Halloween in many parts of the world, radishes become nativity scenes in one of the more unique holiday celebrations. The event has its origins in the colonial period when radishes were introduced by the Spanish. Today there are even competitions for the top radish scenes.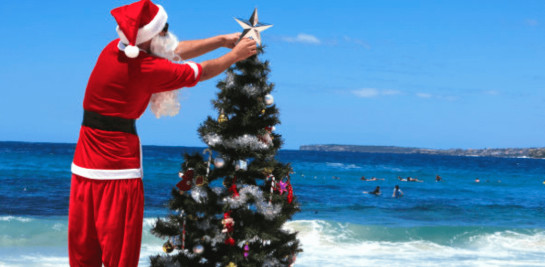 Sunburnt Christmas – Sydney, Australia
When the weather turns cold in many parts of the world, Australians ditch winter coats for swimsuits and Santa hats. During these sunburnt Christmas celebrations Bondi beach fills with relaxed Australians and British backpackers set on giving themselves the gift of a good tan.

Krampus – Austria
In this rather frightening tradition, Saint Nicholas visits houses in Austria accompanied by a devilish sidekick called Krampus. Austrian children get a visit from Saint Nicholas and this hairy creature each year hoping for wonderful gifts from Saint Nicholas in exchange for their good behavior. If they were particularly naughty then Krampus might just bundle them up in a sack and cart them away prefering to snack on bad little boys and girls instead of a sugary cookie!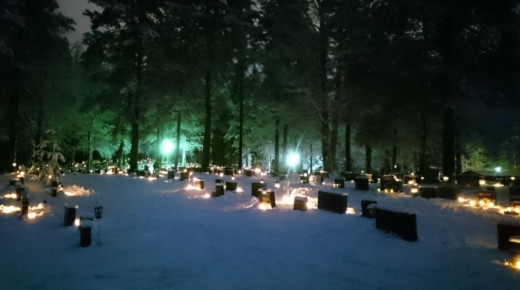 Cemetery Tradition – Finland
On Christmas Eve each year in Finland it is traditional to visit the graves of buried loved ones at sunset. Many locals attend services and sing hymns before paying respects to deceased relatives by lighting candles. This tradition is relatively new, beginning in the 1920s when family members would visit the graves of World War I soldiers. This is a way for locals to remember those who may be gone, but are not forgotten.
Photo Courtesy of Yle.fi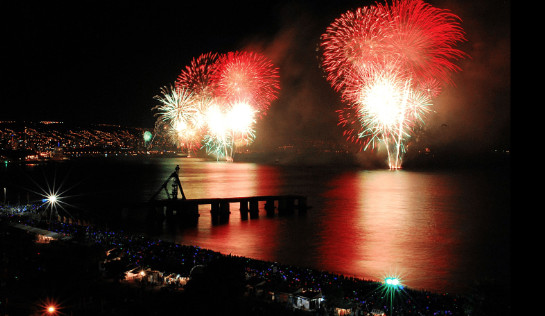 New Year's Eve Beach Celebrations – Brazil
Every year, Brazilians dress in white and gather by the ocean to honor the passing year and welcome the next. Many light candles and toss flowers into the ocean as an offering to Yemanja, the goddess of the seas. This tradition is said to offer revelers abundance, fertility and safety throughout the coming year. Wearing white is said to symbolize purity and prosperity. Millions crowd Brazil's beaches to enjoy spectacular fireworks shows to ring in the new year.
"How can there be peace,

How can we be free to lay down the load?

Yeah, we're still on the road

Till everyone, till everyone is home."

Till Everyone Is Home © Up with People
Topics:
"On The Road"
Up with People is a global education organization which aims to bring the world together through service and music. The unique combination of international travel, service learning, leadership development and performing arts offers young adults an unparalleled study abroad experience and a pathway to make a difference in the world, one community at a time. Click here to learn more about the internationally acclaimed program, Up with People.
Comment On this Blog Below: