Posted by Up with People on July 5, 2018
Excerpt from speech given by Up with People President & CEO Dale Penny for Up with People Jr. Campers, Parents & Staff:

After the week we've had, the troubling scenes we've been watching on TV, and the divisive
language that we've heard from too many people throughout the country, we sometimes need an affirmation that what unites us is stronger than what divides us. What you're going to see this afternoon [at the Up with People Jr. Show] is that affirmation. We believe young people are the best voice we have to remind us that with intentionality and with respect for each other we can find common ground, we can build a future together as a people. That is what these young people represent today, that is what the staff represent that have worked with them this week, and that is what Up with People was founded on 53 years ago.
Today, Up with People is more than just a traveling cast of Up with People, it is programs like this all over the country. Our first Up with People Jr. camp is happening in Europe, in Belgium this summer, so we hope to expand these camps throughout this country, throughout North America, Europe and eventually in other parts of the world. We think that's going to play a part [in making our world a better place]. We also have Camp Up with People for teenagers in Virginia, and we have other Up with People traveling programs.
More than anything, Up with People today is an international community of people who believe that, as one of our songs in the show used to say, "I cannot turn away, and pretend that I don't see that what's happening to you, is happening to me,"
That's a global community, that's what these kids represent and that's what all of you represent by sharing your children with the team here this week.
Read the full lyrics to "What's Happening to You" at https://upwithpeople.org/lyric/whats-happening-to-you/ or listen on iTunes, Spotify, or Amazon.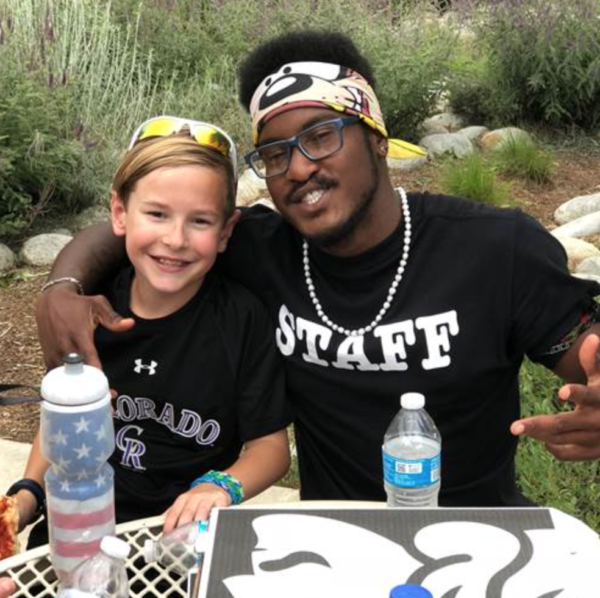 Topics:
Insider
,
World Tour News
Up with People is a global education organization which aims to bring the world together through service and music. The unique combination of international travel, service learning, leadership development and performing arts offers young adults an unparalleled study abroad experience and a pathway to make a difference in the world, one community at a time. Click here to learn more about the internationally acclaimed program, Up with People.
Comment On this Blog Below: