Posted by Up with People on March 30, 2020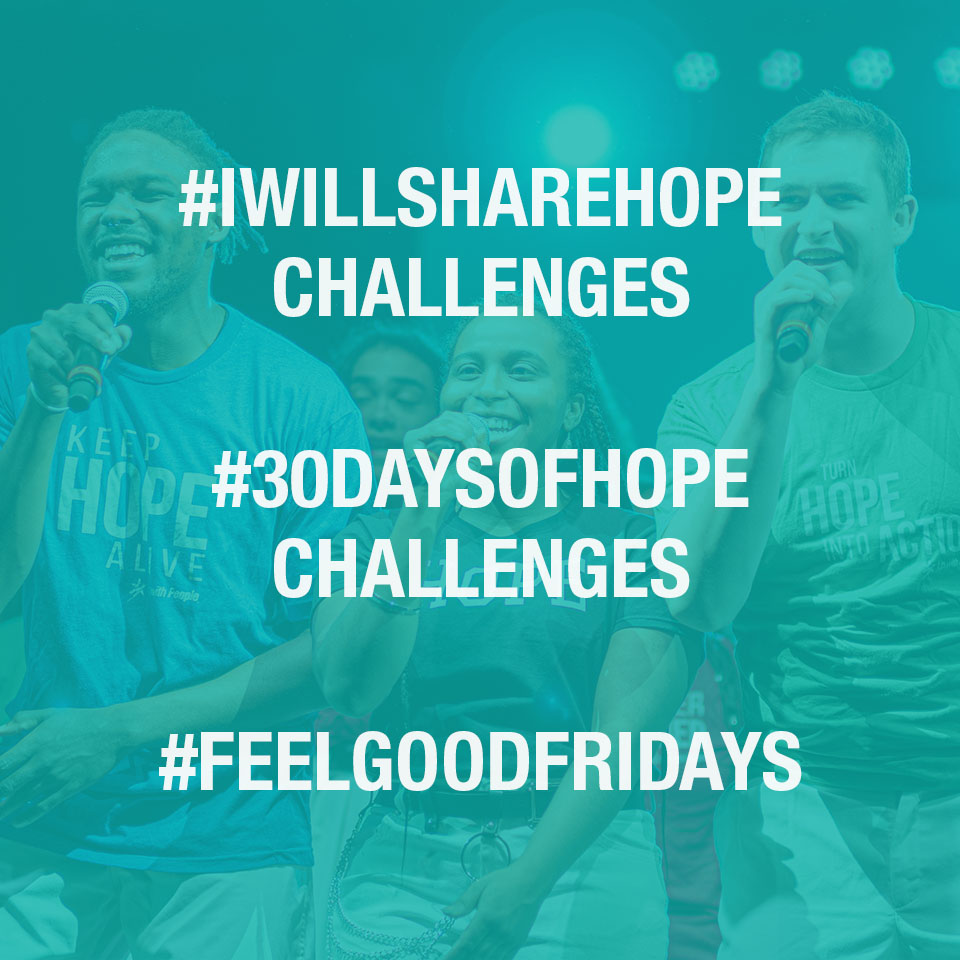 These last few weeks have truly been about processing and trying to adapt to the drastic changes of what our daily lives now look like. 
Yet despite the darkness, we have been so happy to see so many people shining their light to keep hope alive on social media! Up with People wants to unite everyone during this time and to continue growing our community to those who need a little extra hope.
Join us for ways to stay virtually connected through:
#IWillShareHope Challenges! 
Be a part of a growing community of individuals who are expressing themselves and sharing hope through the arts!
#30DaysofHope Challenges! 
Every day starting April 1, Up with People will be posting on our Instagram and Facebook Stories to challenge YOU to stay happy, healthy, and remember to stay connected (with special appearances from Cast A20!).
#FeelGoodFridays!
We all need a little positivity in our lives. See what the cast is up to, join us for live Facebook events (Coming Soon!) and other fun activities that wrap up the week and make you feel so darn good!
This is our chance not only to keep our community connected, but to continue to see it grow! Invite your friends to join in on the activities by tagging and sharing UWP with them on social media!
To join in on our virtual community movement, make sure to like us on Facebook here and follow us on Instagram here!
"We will not be divided
We will rise above fear
We will stand up, united
We will move on from here.."
Keep Hope Alive © Up with People
Topics:
Up with People News
Up with People is a global education organization which aims to bring the world together through service and music. The unique combination of international travel, service learning, leadership development and performing arts offers young adults an unparalleled study abroad experience and a pathway to make a difference in the world, one community at a time. Click here to learn more about the internationally acclaimed program, Up with People.
Comment On this Blog Below: