Posted by Up with People on January 28, 2019
Meet Tzvi, a First Semester Participant in Up with People from Mexico & Ohio!
Tzvi Moved from Mexico to Ohio 6 Years Ago and Now Studies Animation.
Learn More From Tzvi on His Experience Relocating, Up with People, & His Return to Mexico this Semester!
When do you find yourself to be at your happiest?
"I'm most happy when I get to paint. I've painted for almost my whole life and it's something that I've always been attracted to. I love doing more realistic style paintings of a bunch of different things. I took AP Art in high school which helped put my creativity into reality. Also, I'm happy when I'm surrounded by people who have the same value in breaking stereotypes as I do. Being Jewish and from Mexico, it was hard in school when people would make mean comments about who I am and where I'm from. When I'm around people who are cultured and aware of their actions, it makes me feel more connected and secure."
What makes you the most proud about your generation?
"I love how we are all connected and everyone wants to make a positive change in today's world. Something great about this generation that makes me proud is how we are making movements forward. As I mentioned before, I'm Jewish so when there was the shooting at the synagogue in Pittsburg, it really affected me, as well as the people around me. My best friend from home lost someone they knew in that shooting and we wanted to start a march in honor of the lives lost, and to stand up for minorities."
Tell us something special about where you are from.
"Family and friends are the most important thing. Back in Mexico, my family would always have dinner together on Saturdays. We'd always have a great time. My favorite meal would me something called "mole" which is a traditional Mexican meal that is spicy chocolate with over 50 different ingredients."
What is something unique about your hometown?
"Somewhere you should visit if you go to Mexico is El Zocalo in Downtown Mexico City. It's an old city with beautiful architecture from when the Spanish conquered the area. I always had a great time walking around the area with my brother, cousins, and grandpa. It was always nice hearing about the stories my grandpa had to share about the history and times he had there."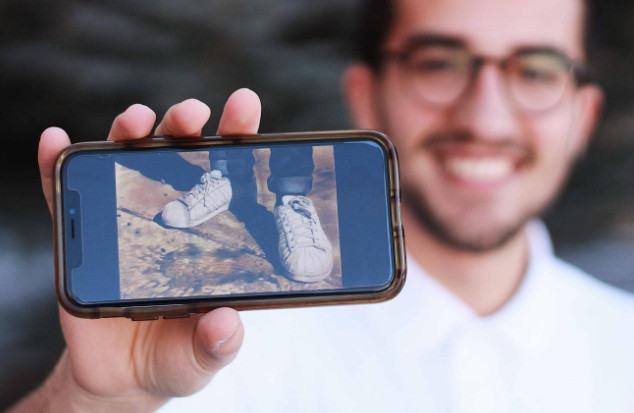 Why do you believe people should travel in Up with People?
"People should travel in Up with People because it will change the world in a positive way. There have been many great and unique conversations over the past few weeks where I feel like I've learned a lot from. I love gaining all the new perspectives and being able to share the same goal with so many people who are trying to act on it. Which we will do and manage to spread love at the same time."
What excites you about Up with People visiting your hometown?
"I'm excited to be able to go home for a little bit to see my family and friends! My mom and dad traveled in Up with People, so my whole family knows a good bit about the organization. It'll be really cool to introduce the program to my friends at home because I know a lot of them would be a good fit for it and enjoy it a lot."
"We've been brokers of power and seekers of gold
Captives of oil so many left in the cold
And a storm is raging in the depths of the soul.
Are we coming home"
Coming Home © Up with People
Topics:
"On The Road"
Up with People is a global education organization which aims to bring the world together through service and music. The unique combination of international travel, service learning, leadership development and performing arts offers young adults an unparalleled study abroad experience and a pathway to make a difference in the world, one community at a time. Click here to learn more about the internationally acclaimed program, Up with People.
Comment On this Blog Below: