Posted by Up with People on June 4, 2018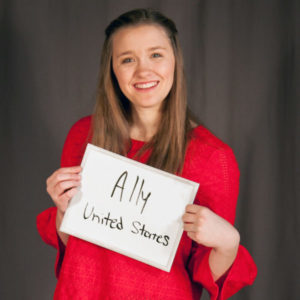 "One reason I think young adults should travel with UWP is because of all the experiences and connections they will make through their 6 month or 1 year tour. Not to mention the number of friends they will make from all around the world! Also, Up with People is a great place to find what you are passionate about, what burns inside of you and makes you want change. Personal growth is another big aspect, and I should know, coming from experience in my first semester."
How will you keep hope alive?
"Just by being in this program and sharing the message of Up with People in my opinion is how we can keep hope alive. The fact that over 100 young people from around the world willingly come together every year for a common goal should be enough to inspire people. Very different people, especially the youth, getting along and influencing others for change in the world is a powerful message."
Topics:
"On The Road"
Up with People is a global education organization which aims to bring the world together through service and music. The unique combination of international travel, service learning, leadership development and performing arts offers young adults an unparalleled study abroad experience and a pathway to make a difference in the world, one community at a time. Click here to learn more about the internationally acclaimed program, Up with People.
Comment On this Blog Below: