Posted by Up with People on January 16, 2019
In the face of a multitude of global problems, it can be difficult to feel like an individual or small groups can make a difference. Our minds and hearts are in the right place but what can one person really do? It turns out quite a lot.
Social impact is defined as the "effect an organization's (or individual's) actions have on the well being of the community." For example, the organization Habitat For Humanity has a positive social impact on communities by providing houses for the poor.
With Martin Luther King day just around the corner in the United States, it's the perfect time for all of us to reflect and remember just how much of an impact one person can make on the world. In his iconic speech at the Lincoln Memorial for the 1963 March on Washington for Jobs and Freedom, King told America,
"I have a dream that one day this nation will rise up and live out the true meaning of its creed: We hold these truths to be self-evident, that all men are created equal."
The social impact King had in the United States is tangible, lasting and real. All of us here at Up with People believe in the power of individuals to make a difference. In fact, it's our mission.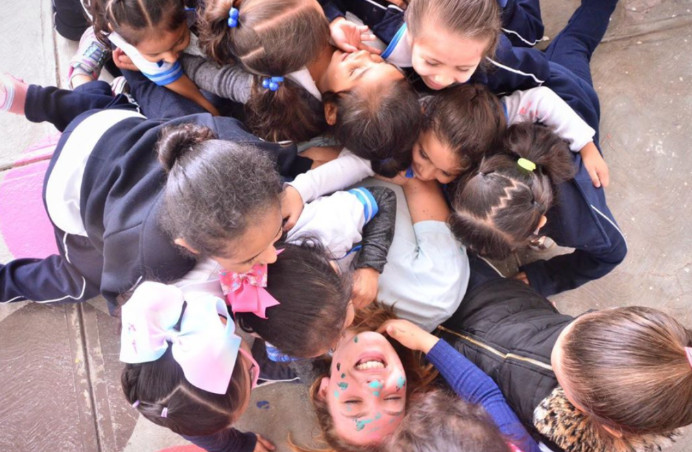 Through music and action, we empower young people to be positive agents of change for a more hopeful, trusting and peaceful world.
You might think the difference you can make is insignificant. No matter what corner of the world you call home, celebrate MLK day with us on January 21st, 2019 and remember you matter. What you do everyday matters and even small acts can make giant ripples of good in this world we all share.
It's a myth that what we do has to be enormous to make a difference. You don't have to be Martin Luther King Jr. to have a positive social impact on your community. Margaret Mead put it best, "Never doubt that a small group of thoughtful, committed, citizens can change the world. Indeed, it is the only thing that ever has."
So start small. Start doing positive things to have a social impact on the problems that keep you up at night. To read more about how Up with People Alumni are having a social impact visit Up with People's Impact Page.
Here are some helpful ideas to get you started:
Do daily, small acts of kindness. Pay for someone's coffee, open a door, let someone cut in front of you in line or smile. Spread kindness because the world needs it.
Start your own campaign or raise awareness. Is there something that you feel strongly passionate about? Use your voice and speak out.
Contribute money or your time. Pick an organization close to home or volunteer around the world with Up with People!
Be a sponsor or join a cause. Googling 'join a cause' will result in millions of responses from supporting children to the elderly. Whatever you get involved in will advance the cause greatly because of your actions. Pick one thing to start so you don't get overwhelmed.
"Does it really matter?

Well I really don't know,

But when you take it past the color zone

And you get right down to the bone

Does it really matter?

Does it matter at all?"

Does It Really Matter © Up with People
Topics:
"On The Road"
Up with People is a global education organization which aims to bring the world together through service and music. The unique combination of international travel, service learning, leadership development and performing arts offers young adults an unparalleled study abroad experience and a pathway to make a difference in the world, one community at a time. Click here to learn more about the internationally acclaimed program, Up with People.
Comment On this Blog Below: