UWPIAA
October 20, 2020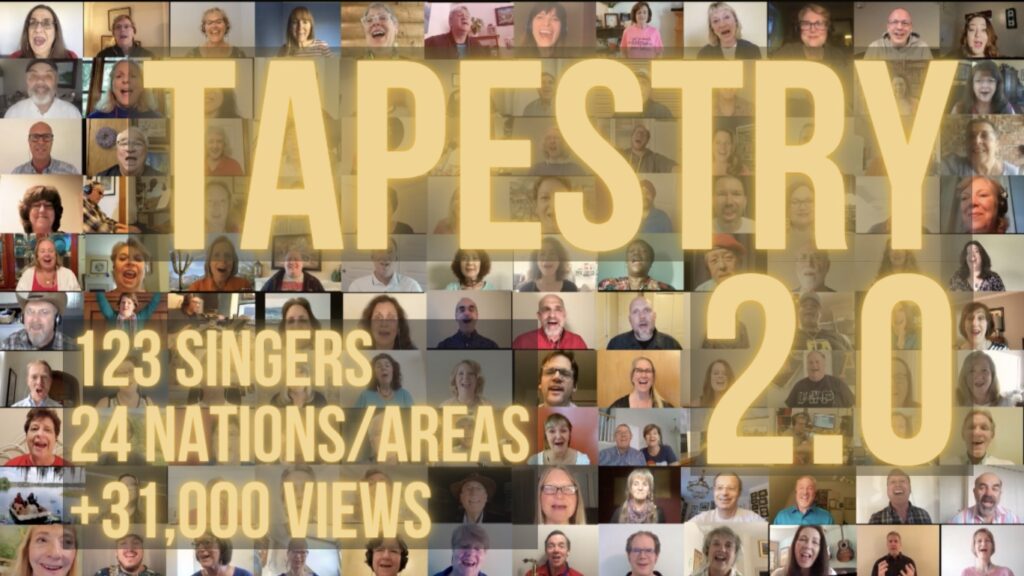 Between Facebook and YouTube, the Tapestry 2.0 cast has over 31,000 views—you can watch their video at the links. The virtual chorus of 123 sang the iconic song "Roads".
The distanced cast had participants from 22 nations and two areas. Every era of UWP was represented, from the 1960s to the 2010s. Each participant recorded a video of themselves singing their vocal part and submitted it to the organizing committee, who mixed and edited the final song together:
To get involved in future Tapestry 2.0 productions, join the Facebook group. The group is also looking for a volunteer "Video Post-Production Editor" proficient in Adobe Premiere. If you have this experience, contact us by replying to UpBeat or on the submission form here.