Guest Contributors: Alumni Hub Team
January 13, 2021
News
We get it. Not everyone wants to be on Facebook these days. But most of us want to stay connected to our castmates and other alumni in our city or around the world. That's why a group of alumni have created a secure, private, free website for UWP alumni to network with each other — both socially and professionally.
The UWP Alumni Hub will offer a closed environment for all alumni who want to connect with each other. Services that will be available at launch include:
A social communication platform similar to Facebook, but more secure
Discussion boards for all members
Private groups for casts and local clubs
Home/travel exchange or rental listings
Event calendars
Business networking platform
Curated videos of interest to alumni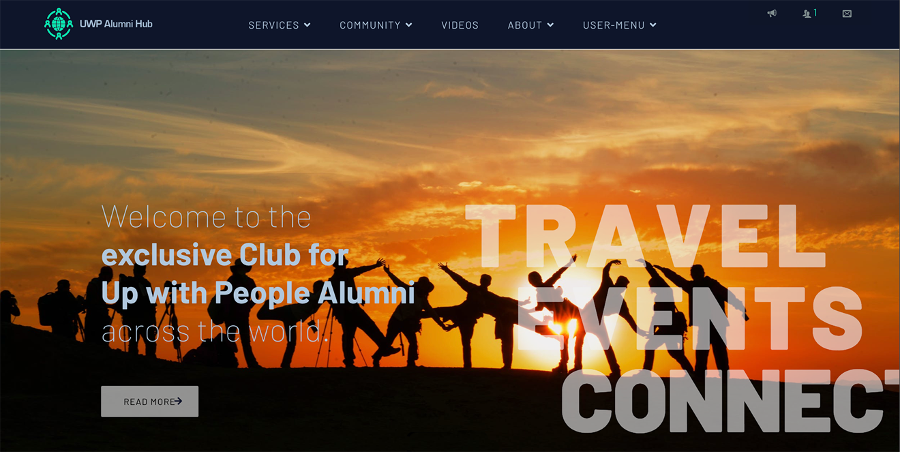 The Hub was created by a group of five alumni and is run as a Germany-based company that is a recognized affiliate of the UWPIAA. Because the company is based in the EU, all data will comply with GDPR, ensuring the integrity and security of your data no matter where in the world you live. We plan to launch a beta version of the site within the next few months.
Testers needed
To get ready to launch, we are in need of testers! Whether you have experience in website testing or just experience in clicking links, you can help us test website functions and give feedback on usability. Register here to become a tester. Testing should begin later this month, and we will provide some simple training so you know what to do.