tEAM Liège, UWPIAA
January 15, 2021
Europe
,
News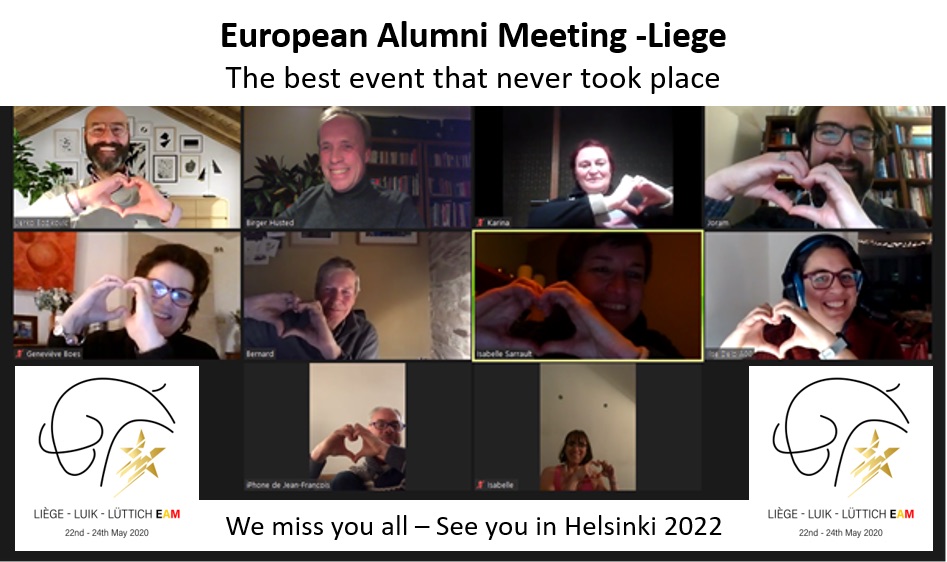 Dear Alumni,
Hope 2021 started well for you.
It is with great regret that we decided to cancel the EAM Liège, which should have taken place from May 13th to 16th 2021. The current Corona situation with its measures and restrictions in Belgium and many EU countries, do not allow us to bring so many people together.
We regret this tough decision. For almost 3 year our tEAM did all it could to organize an amazing EAM in Liège, first in May 2020, then May 2021, but unfortunately this is something that is beyond our control. We thank everyone who trusted us and supported us during the organization of this event.
People who registered and have not yet been reimbursed will receive a personalized email to explain the terms of the refund. If you have any other questions regarding your EAM Liège registration, please do not hesitate to contact us. 2020@uwpeam.com
However we do not give up so quickly and together with the Belgian Alumni association and the EMEA Rep (Birger Husted) we will offer you an online EAM alternative event. We hope many of you will tune in to connect, reconnect, learn and celebrate friendship. We will keep you informed as soon as possible, please follow the EAM Facebook page for more information. And if you want to be part of planning and executing the virtual EAM, then please contact Birger.
tEAM Liège; Bernard, Geneviève, Isabelle, Isabelle, Jean-François
Belgian alumni association; Ilse, Joram, Karina, Lutgart
EMEA Rep, Birger, Jerko (EAM liaison)