Jenny Belk ('85C)
October 16, 2020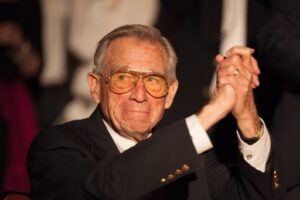 Dear Alumni,
We are thrilled by the response to my dad's memoir, J. Blanton Belk: It's an unfinished world and it's still in the making… Our entire family has loved hearing from so many of you over the last two months, and we thank you for sharing your thoughts about this labor or love.
We have been challenged to find an inexpensive way to ship books to our alumni and friends beyond North America. In light of this, we will now offer international shipping for the same price as domestic shipping, at just $6.95 USD per book, for both the standard edition and signed cased limited edition.
To order either edition for international non-U.S. shipping, click the below:
For shipping within the U.S., click the below:
For more information on the book, click here.
My parents and my sister join me in sending all alumni our best wishes,
Jenny Belk ('85C)