Up with People was founded on the power of music and performance to connect people, spark dialogue and inspire people and communities to action, so whether you've been performing your whole life or have never stood on a stage, there's a place for you in Up with People. Our show gives performers a space to grow and perform their art, but also gives those with less experience a place to learn the self-confidence, problem solving, public speaking, and other skills that only the performing arts can teach. We even have opportunities for cast members to work with the backstage crew, operating live production technology on a global stage. No matter what, participating in a live musical performance all around the world is an experience you won't want to miss.
I never thought I would be singing and dancing on stage, and looking out into the audience each show, the surprise never wore off. Each time there were moments of, "Wow, I'm ACTUALLY here. I'm ACTUALLY on stage". It is an incredible feeling. - Kim, UWP Alumna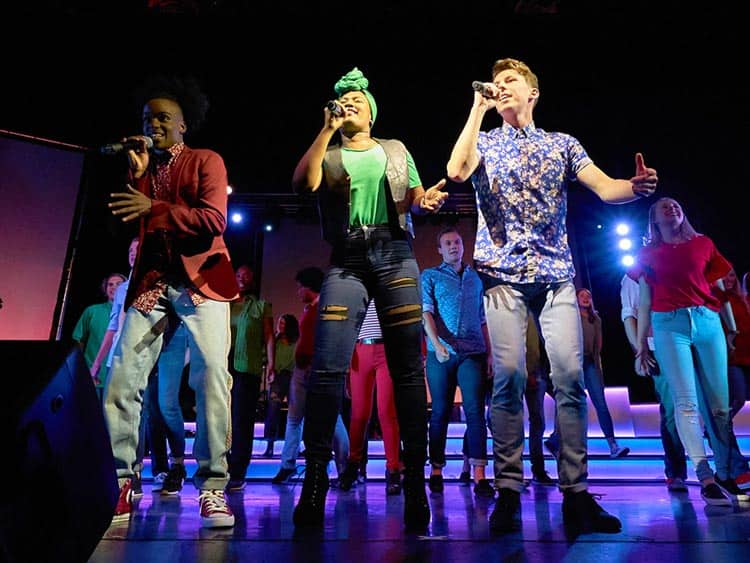 Inspire International Audiences
At Up with People, we believe in the power music has to bridge divides, spark conversations, and show people our shared humanity. Every week, you'll perform in a live musical show for the community you volunteered alongside and lived with during the previous week. Our shows create a dialogue about issues facing the current generation and seek to inspire local action in every town and city we visit.
Discover Your Voice
We draw from an amazing group of young adults to create the Up with People International Cast. Singers, guitarists, drummers, rappers, dancers that cover the range from hip hop to ballet, modern, contemporary, and more, as well as people who just haven't discovered their hidden passion yet all find a place in our cast and discover their perfect form of creative expression.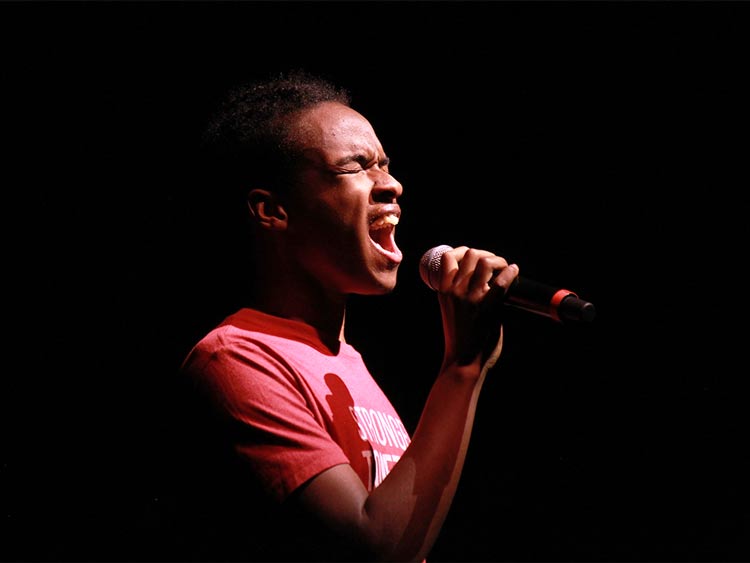 Produce a Live Show
Onstage or off, Up with People has growth opportunities for everyone. Our cast works with our professional road crew to learn what it takes to produce and run a live musical performance and gets hands on experience with industry grade technology. Whether you want to learn from live sound mixers, lighting technicians, stage managers, or costume technicians, you're sure to find a new world to explore.
Take your place in the spotlight