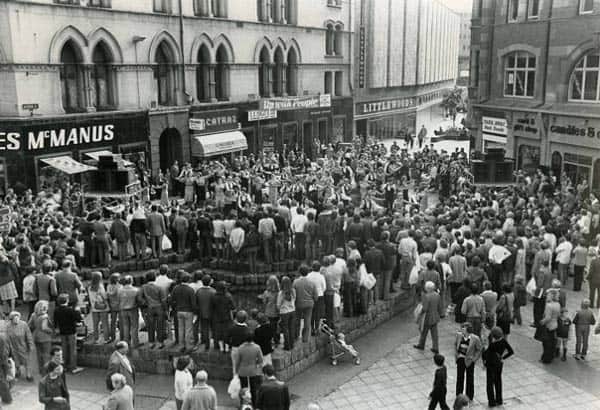 Archival Research & Duplication Services
Up with People's rich and expansive history is captured in an institutional archive housed at the University of Arizona Libraries, Special Collections. The collection contains a range of materials from photographs and print publications, to scores, musical arrangements, and programs from 1965-1999. The collection accessible through fee-based research services and the University's Duplication Services through Special Collections.
Archival Requests
Archival requests are made through Elaine Crepeau, Up with People Archivist.
Our archivist will work with you to provide information and determine research needs.
After the research is completed, and payment received, the final research materials will be emailed unless specified differently.
Duplication Services and reproduction requests for print and audio/visual materials are provided through University of Arizona Special Collections. For a list of duplication fees visit the duplications page at the University of Arizona.
Before you submit your request, please feel free to take a look through the Special Collection's site to get a better understanding of what is housed in the archive.
Frequently Asked Questions
I was a host family, and I want to reconnect with a past participant. Can I ask for their information?
We cannot release personally identifiable information from current or former cast members, host families, staff, or other affiliated individuals due to privacy laws and protections. We wish could accommodate you however international privacy laws prevent us from sharing that information.
I want to listen to Up with People's music, do I request that here?
You can actually access our music catalog online here!
I want to read Up with People's lyrics, do I request that here?
No need to submit a request, you can access our lyric library here!
Can I request a specific year's tour schedule/itinerary?
Currently, the Up with People Archive has a limited collection of tour schedules. The range is 1969-1985; schedules from 1970-1975 are incomplete or missing. The archivist's personal files of tour schedules range from 1965-1970, 1986-1989, 1995-2014; incomplete years are included. It's very difficult to piece together a complete schedules, and will be a very time intensive project, if requested.
I was in a local Sing Out and need some information, do I request it here?
People International Inc. (www.peopleinternational.org) is the non-profit organization for alumni of local Sing Outs. Please inquire with their organization.
Copyright and Trademark Notice
Copyright and trademark permission—Up with People owns 100% of the copyright for its music, images, publications, corporate documents and memorabilia (three-dimensional objects), etc. In addition, our trademarks are managed by Up with People; no use of the trademarks is allowed without permission. All rights must be cleared with Up with People. In most cases, permission is granted for one-time, non-exclusive, worldwide use in one language of Up with People materials. Reuse of the materials in a different publication or format will require a new application for permission.
Visiting the Archives
The Archive is open to anyone with a research interest. If you would like to set up a research visit please contact Elaine Crepeau, Up with People Archivist, at ecrepeau@upwithpeople.org
Adding to the Archives
Due to space limitations, both the University of Arizona and Up with People are not able to accept archival materials at this time.
Financially Support the Archives
Donations can be made through the University of Arizona through their website.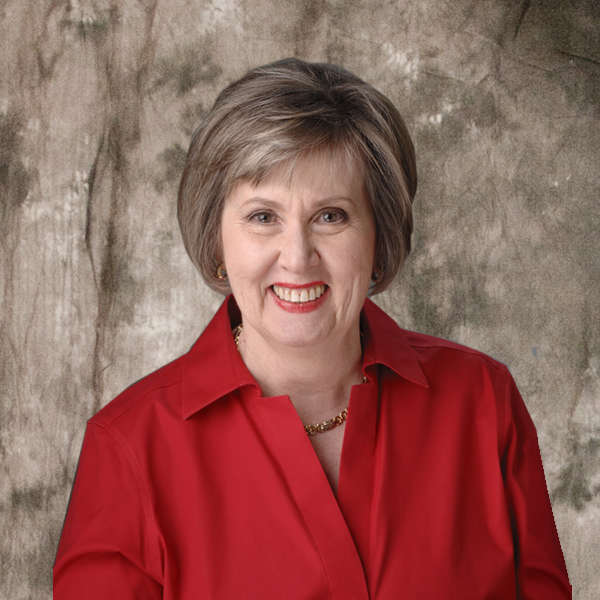 Meet the Archivist
Elaine Crepeau has enjoyed a lengthy and diverse career as a professional librarian, archivist, and information consultant both in the U.S. and Japan. During a college gap year, Elaine traveled with Cast '68C as an UWP High School teacher where she found a passion for helping students with research and discovered her new profession. Elaine went on to earn a B.A. (English Literature) and M.S. (Library and Information Studies) from Florida State University. While working at Sophia University in Tokyo she founded the Association of Professional Librarians and was a Library Board member at Tokyo American Club. Currently, Elaine serves as a member of FSU's College of Communication and Information Leadership Board. Elaine said, "Since 2013 I've been doing in-depth historical research for UWP, my fellow alumni, the general public as well as acting as the liaison to the UWP Archive (University of Arizona). Capturing our legacy has been challenging, yet rewarding. Pairing my profession with my passion is very exciting—a perfect fit!"