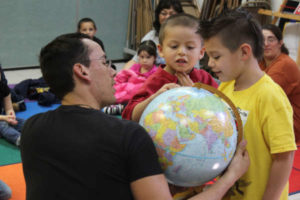 One of Up with People's core values is to empower youth to be positive agents of change. We do this through "Community Action" projects. It's how we reach, engage, support and inspire communities during our weeklong stay.
Through our Community Action philosophy, we do more than just get our hands dirty in service work. We also spark conversations among youth and community members about what they care about in their community, and how they have the power to make an impact.
We engage and enrich communities through our willingness to get out and do… we pick up shovels and paintbrushes, we bring smiles and lift spirits, we challenge minds and create ideas.
In every community we visit, Up with People cast members complete 800-1000 hours of volunteer work during two to four Community Action Days. We partner with local schools and community organizations, working with hundreds of agencies and a wide variety of causes each year.
Types of Causes we Support: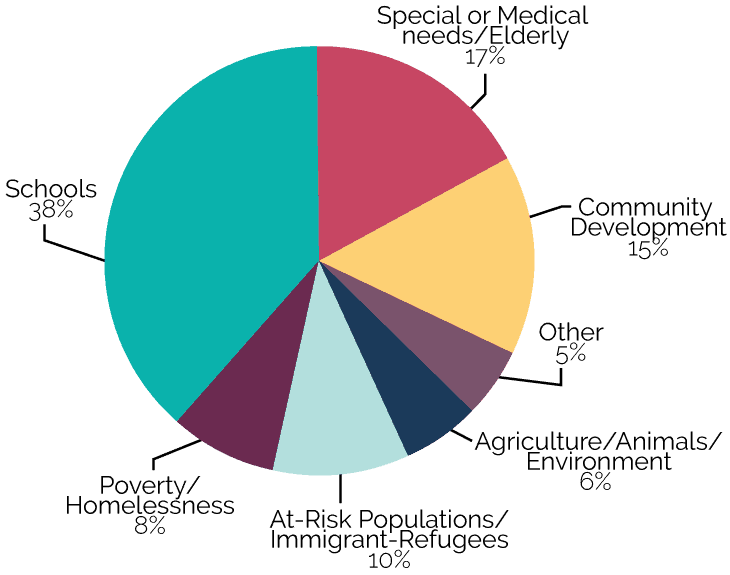 Our Community Action programs help inspire new levels of awareness and engagement in communities across the globe. To have an Up with People cast volunteer with your community organization, contact the tour management team to learn when we will be in your area.
Read more about our School Program Offerings here:
School Program Opportunities K-12
Program Opportunities for Universities