The core of Up with People's global education program is based on a robust curriculum, internships, and assistantships that not only enrich your tour experience, but bring key lessons to life through exploration, formal study, and action. Delivered in an experiential learning format, you'll leave the tour with a deeper commitment to life-long learning, with the tools and abilities to navigate the complexities of today's interconnected world. At the end of the tour, UWP travelers also become a member of the Up with People International Alumni Association, a powerful professional network of over 20,000 alumni all over the world.
Even after completing two degrees in University and studying abroad for 6 months in Buenos Aires I still know I grew more in my one year of Up with People than 4 years of University. - Dylan, UWP Alumnus
Experiential Learning
Up with People staff lead interactive educational seminars, discussions and workshops that are designed to enrich each cast member's touring experience. Facilitators utilize the cultural differences within the cast and the unique opportunities on tour to guide cast members' learning. The curriculum includes simulations, group discussions, reflective questions and team activities to enhance the educational experience. The 4 core areas of the UWP curriculum are: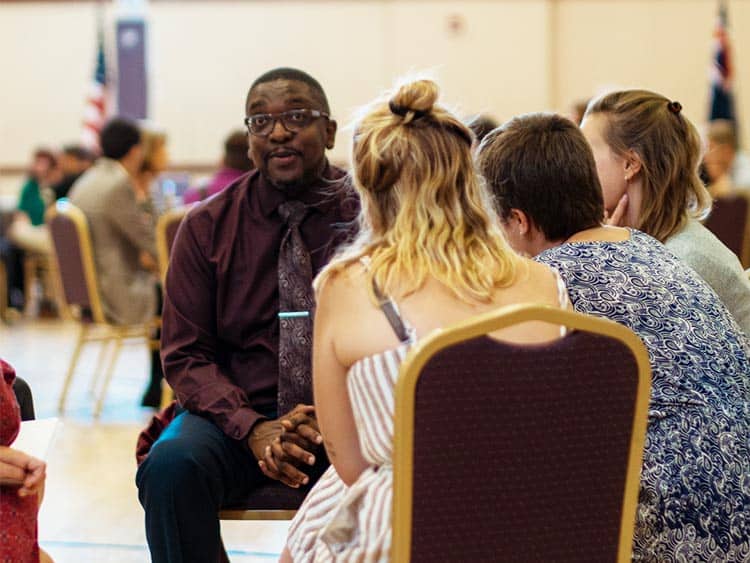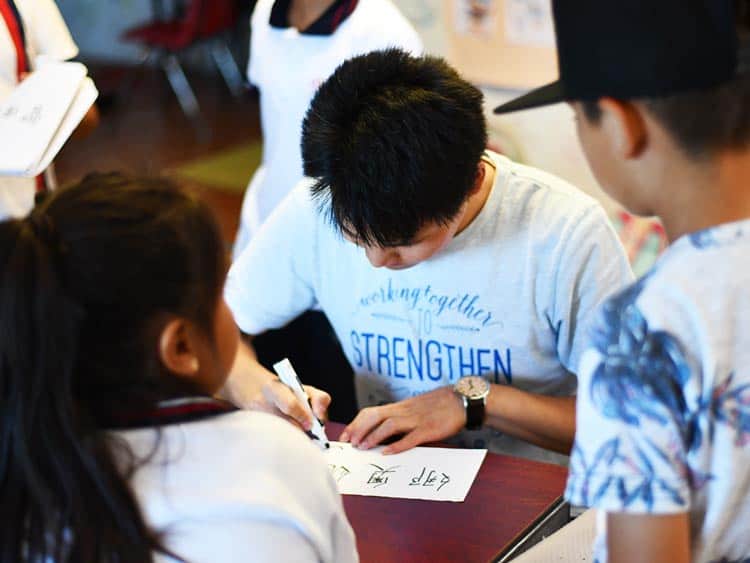 Purpose: To foster cultural awareness, to instill a desire to learn about other cultures, help cast members recognize culture's influence on their perceptions of the world, and provide them with the skills necessary to operate effectively across cultures.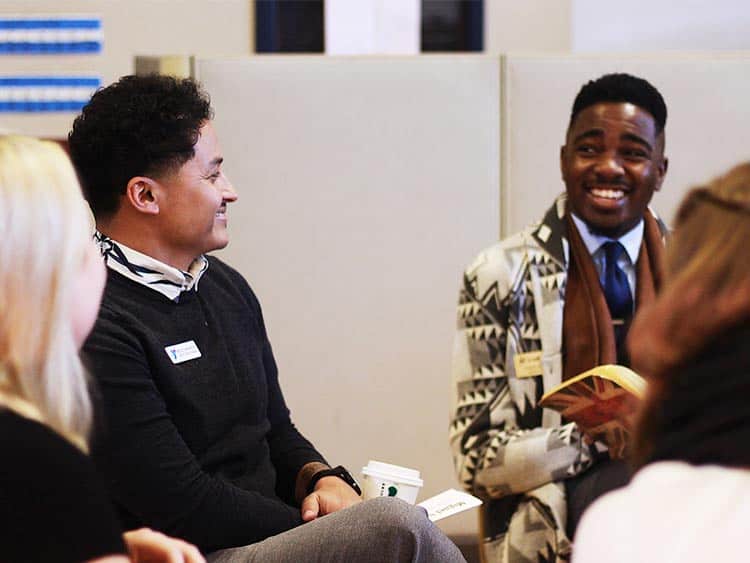 Interpersonal
Communication
Purpose: To strengthen individual communication skills, including personal communication and public speaking and interviewing, develop facilitation and presentation techniques, and improve onstage performance abilities.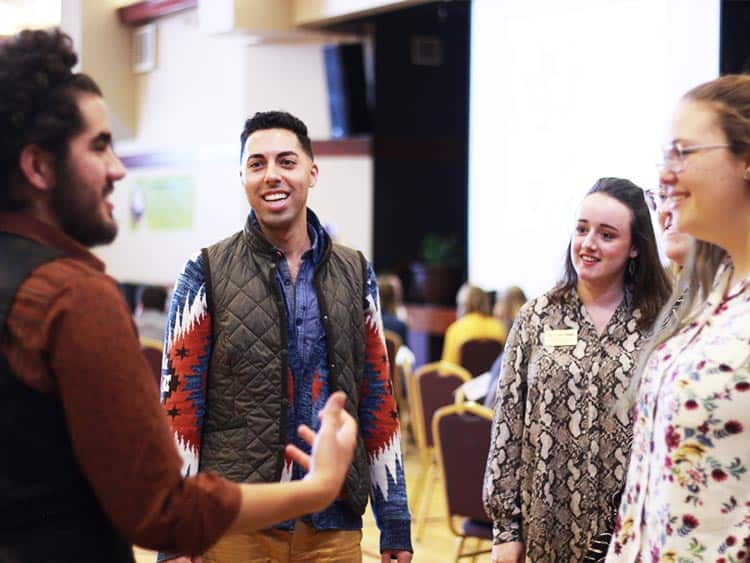 Leadership and
Group Development
Purpose: To develop effective leadership skills, provide opportunities for cast members to take initiative and lead projects, understand group development, and recognize each individual's role within a group and learn to cultivate shared responsibility.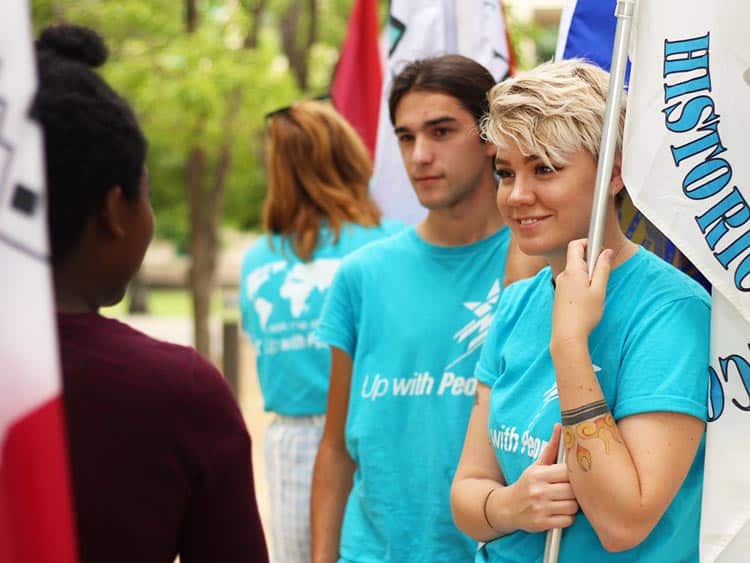 Purpose: To create a personal vision for civic engagement beyond one's time in the Up with People program, further develop critical thinking skills, learn to identify community needs, and gain the skills required to take action to meet those needs.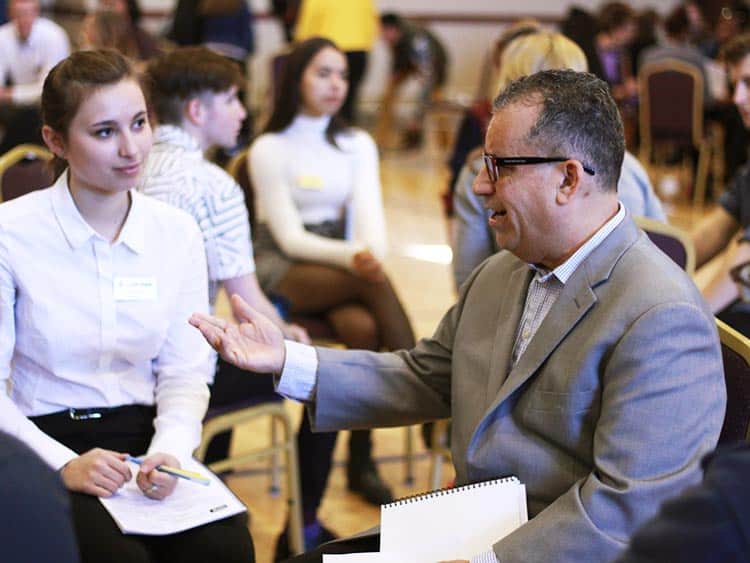 Internships & Assistantships
For additional personal and professional development, you may apply to one of our many internships, assistantships, and special team projects. Led by staff facilitators, these learning opportunities give you the chance to do a deep dive into specific areas of interest, such as cast operations, marketing/promotion, education and performing arts. Positions rotate throughout the semester, so you'll have the chance to learn not only about your position, but the expertise around you and how to collaborate across skill sets. The skills learned through these roles often directly apply to participants' post-Up with People careers.
Alumni Professional Network
UWP wants to support your vision even after your trip ends. At the end of the program, you become a member of the Up with People International Alumni Association, a group of over 20,000 alumni from 100+ countries. The UWPIAA has an extremely active online community, yearly reunions, and events throughout the year in locations all around the globe. This group is made up of incredible entrepreneurs, teachers, nonprofit founders, designers, choreographers, directors, actors, journalists, medical professionals, and more!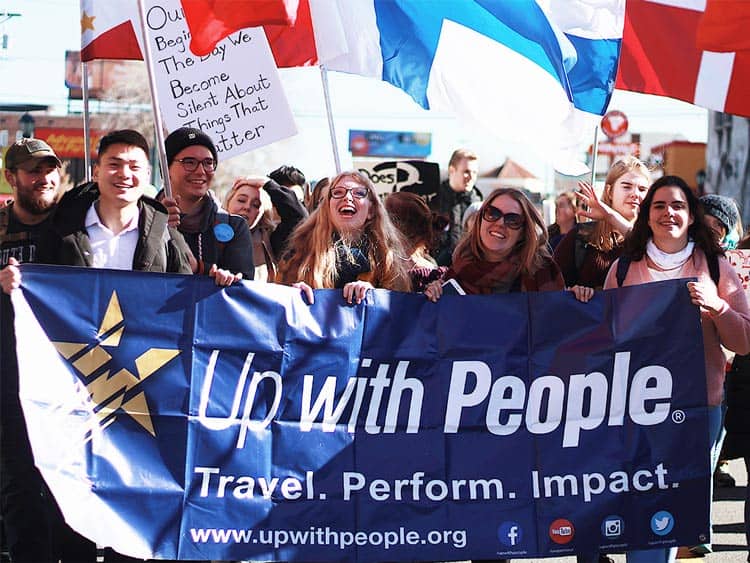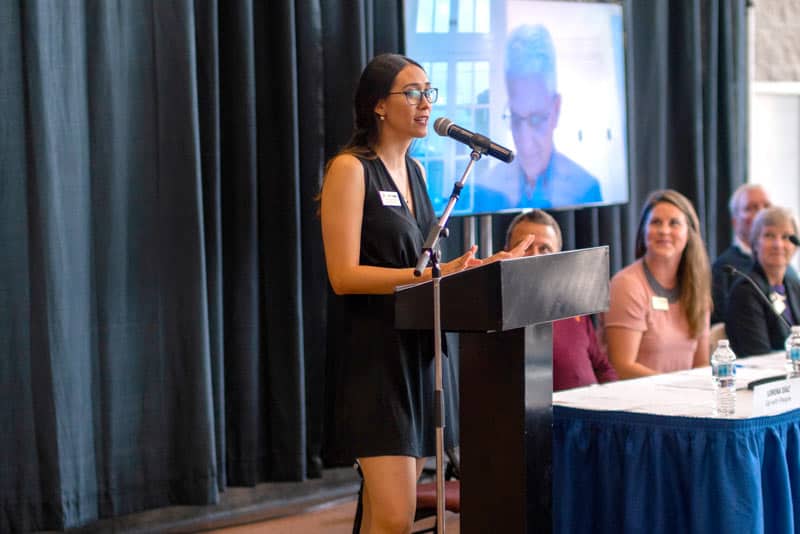 Academic Credit
All participants have the option to gain academic credit for their UWP experience. Our programs are accredited through Florida Southern College, and we have academic partnerships through several other institutions. Learn more about our academic partners here.
Single Semester or Full Gap Year
Want to continue your journey beyond the first 6 months? Travel for a full Gap Year! We have a second semester option with a curriculum specifically designed to continue and build upon the growth and learning you achieved during your first semester.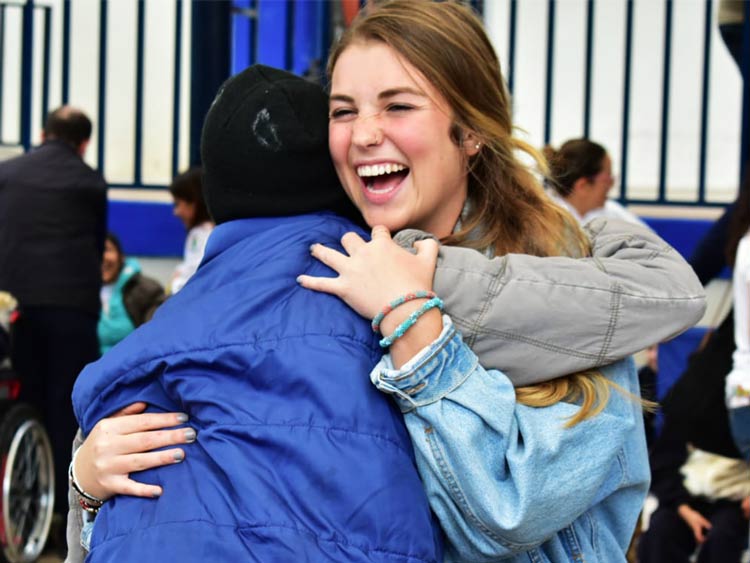 Take your chance to become a leader and global citizen