Gala 2020
February 29, 2020
Infinity Park Event Center
4400 E Kentucky Ave, Denver, CO 80246
5:30 – 7:00pm | Cocktails and Silent Auction
7:00pm | Dinner and Program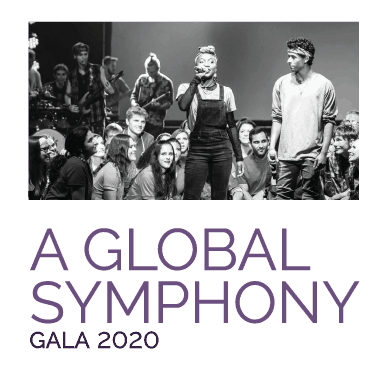 About the Up with People Gala
The Up with People Gala is a premier fundraising event that takes place every spring in Denver, Colorado, United States. Alumni, host families, cast member families, prospective students, community members, and all supporters are invited to attend. The event features a cocktail reception, three-course dinner, auction, special appeal, and a high-energy, live Up with People performance. This is a great evening to reconnect with friends, meet new people, and celebrate a leading, global, nonprofit organization that is making a meaningful impact on the world.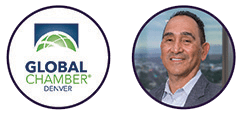 2020 President's Award Recipient:
The Global Chamber Denver & Jeffrey Campos, Executive Director
The 2020 Up with People President's Award is being presented to the Global Chamber Denver and Jeffrey Campos in recognition of the extraordinary impact that the organization has had on the Denver community. The Global Chamber Denver has impacted the lives of countless Denverites by exposing them to the many international programs, events, and services that are offered to the Denver community by leaders from some of the world's most successful companies.
Tickets
Patron Table of 10: $2,500
Individual Ticket: $200
Alumni / Host Family Ticket: $175


Thank You!
Thank You to Karen Isaak Valdez and Tom Valdez, & Jill Pedicord Peterson and John Peterson, for their efforts in making this event possible. We'd also like to recognize our Gala Host Committee:
Eduardo Aguirre
David Alexander
Cheryl Alspach
Art Aughey
Leslie Conzemius
Steve Edmonds
Linda Erley
Hilary & Mark Langston
Jennifer Mygatt
Jordan Mygatt
Mindy & Dale Penny
Steve Rokowski
Amy Jordan Russ
Annie Thompson
Jennifer Thompson
Ashley Williams
Steve Woods
Hotel Bookings
For hotel Accommodations we are recommending the:
Hampton Inn & Suites, Denver – Cherry Creek
4150 East Kentucky Avenue Glendale, CO 80246
To book your room you can call their front desk reservation number 303-692-1800. The Hampton Inn is 1 Block West of Infinity Park Event Center.
Up with People Gala 2019 | A Huge Success
March 2, 2019 was definitely a day to celebrate! Up with People hosted its eighth annual fundraising Gala at the Grand Hyatt. More than 450 alumni and friends of Up with People attended the event in person and, for the first time, it was streamed LIVE to our alumni and and supporters around the world. A huge thank you to Coldwell Banker Residential Brokerage for their presenting sponsorship, and Elite Brands of Colorado for their associated sponsorship and donated wine! A special thank you to supporting sponsors Tracy Arnn, Linda Weil, and Jill Pedicord Peterson and John Peterson. Jill and John, along with Karen Isaak Valdez and Tom Valdez, were our fantastic 2019 Gala Co-Chairs. The First Lady of Denver, Mary Louise Lee, served as our 2019 Honorary Gala Chair; she was the recipient of the President's Award at the 2018 Gala. Former Bronco player, Reggie Rivers, emceed the event and received rave reviews for the third year in a row!
This year, we were proud to award Cleo Parker Robinson with the 2019 President's Award. Cleo Parker Robinson is the founder and artistic director for the 48-year-old Denver-based artistic institution, Cleo Parker Robinson Dance, and leads numerous community outreach programs throughout Colorado. She has been the recipient of honors and awards from corporate, civic, community, and artistic entities world-wide, and is continually called upon by a myriad of organizations and performance venues. A master teacher/choreographer and cultural ambassador, she and her Ensemble have performed nationwide and internationally throughout Europe, the Caribbean, Asia, and the African continent.
We also awarded Kiwanis International with the 2019 Community Partner Award in honor of our five year partnership with the organization. Kiwanis International is a global community of clubs, members, and partners dedicated to improve the lives of children, one community at a time. Each community has different needs, and Kiwanis empowers members to pursue creative ways to serve the needs of children, such as fighting hunger, improving literacy, and offering guidance.
Cal & Loretta Isaak
Chuck & Stephanie Jarrett
Creative Edge
Dale & Mindy Penny
Dave & Joye Smith – Franchisees of Taco Bell
Donnette, Dennis, & Sahara Walto
Gary & Cris Aboussie & Jeff & Sammie Kinder
Karen Isaak Valdez & Tom Valdez
Key Contacts
Mark & Hilary Langston
New Panda
Reed & Jennifer Thompson
Stacy Sacco & Dorothy Stermer
Steve & Terry Woods
Up with People Board of Directors – Canada