Ready to take your chance to become a global traveler, performer, and positive force for change? Apply today! Our programs are for ages 17-29 and begin every January and July. We are currently accepting applications for our next four programs, and you can choose to travel for one or two semesters.
Applying for Up with People is an easy, two-step process: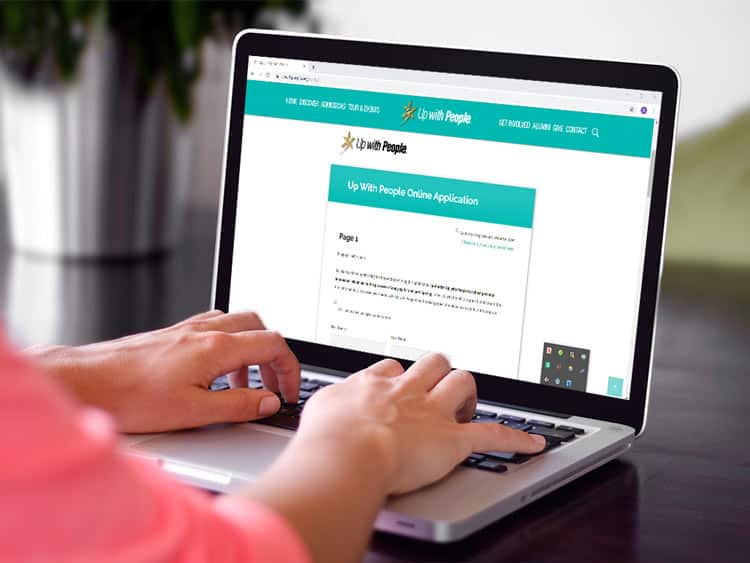 Step 1: Online Application
The application gathers basic contact information and takes approximately 20 minutes to complete. There is a non-refundable $25 USD application fee required to process your application.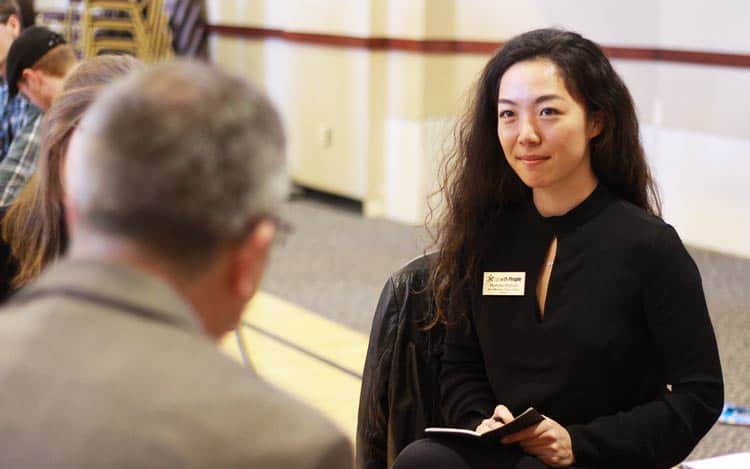 Step 2: Personal Interview
Once you have completed your online application, a member of the UWP Admissions Team will contact you to schedule your interview. The 25-30 minute interview can be conducted in person, over the phone, or over the Internet with the goal of learning more about your background, character, and desire to travel with Up with People.
Once your application and interview are complete, the average time to be notified of acceptance is two weeks. You will be contacted by email by your admissions counselor. They may also reach out to you by phone, text message, or WhatsApp after the initial acceptance email to welcome you and walk you through next steps.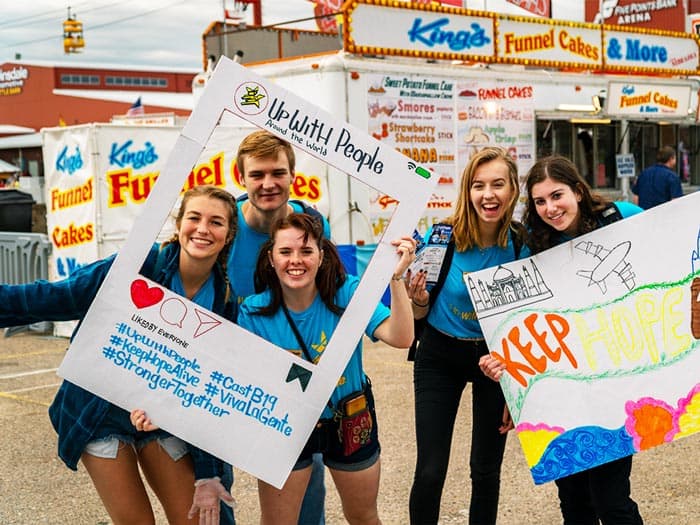 Single Semester Program
The Up with People program is rooted in an experiential model that teaches important global citizenship skills each and every day of the tour. Our formal curriculum, which is integrated into our community action, host family, and performing arts programs, is an unparalleled opportunity to grow and learn.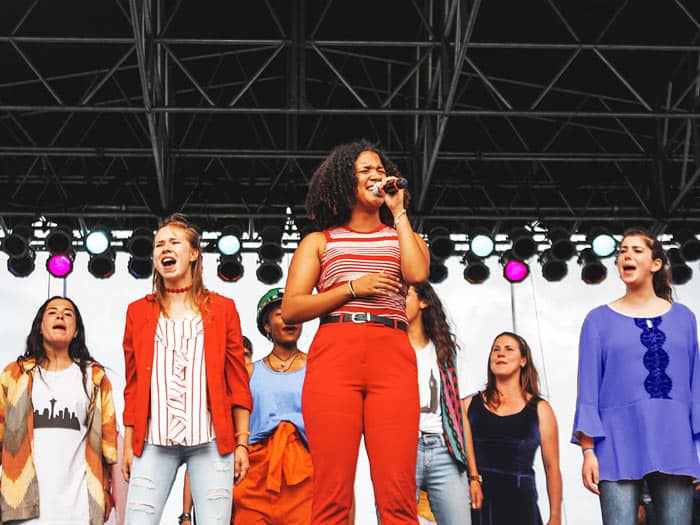 Second Semester Option
Up with People offers every participant the chance to extend their global experience with a second-semester tour. The second-semester option gives you a chance to enrich your first semester experience while being able to take advantage of new opportunities unique to the extended program.
Open-Minded

Willing and able to actively participate in all aspects of the program. Demonstrate a desire to learn and grow as a global citizen through travel, collaboration, team activities, and more
Adaptable
Able to create and participate in quality interactions with host families, fellow cast members, sponsors, community members, audiences, and more
Service-Oriented
Interested in impacting the world through volunteering and service to communities in need
Performing Arts Interest
Desire to learn about and participate in our arts program, both technical and performance. All students participate in the performance, although experience in performing arts is not required and auditions are not required for admission
Embrace Diversity
Eager to learn about different cultures, peoples, and communities. Able to embrace and respect those who are different from you
Strong Work Ethic
Able to adapt to the daily needs of the Up with People organization. Willing to work hard and give 100% to learning and participating
Physicality
In good physical and mental condition